The Q&A in a scientific session can be the most pivotal moment for engaging the audience with your speakers. Q&A sessions enable a dynamic exchange of ideas and empower participants to gain insights directly from the experts. Efficiently manage and address questions with the revamped Moderated Q&A Module, so your Q&A becomes more focused, relevant, and impactful.
Advanced moderated Q&A question management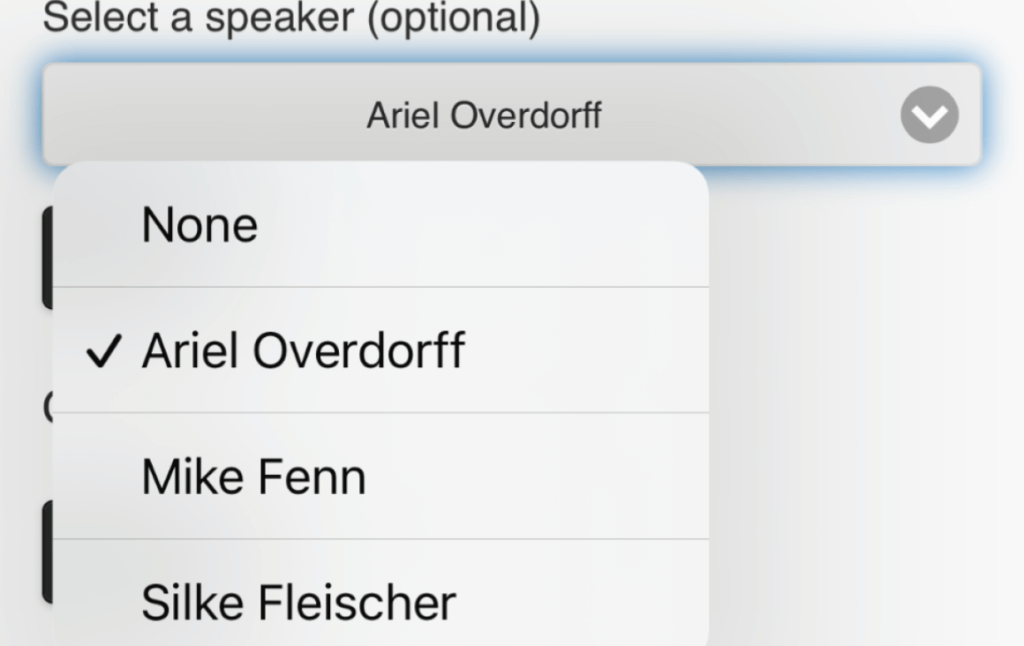 Select speakers

Attendees choose a specific speaker when submitting their questions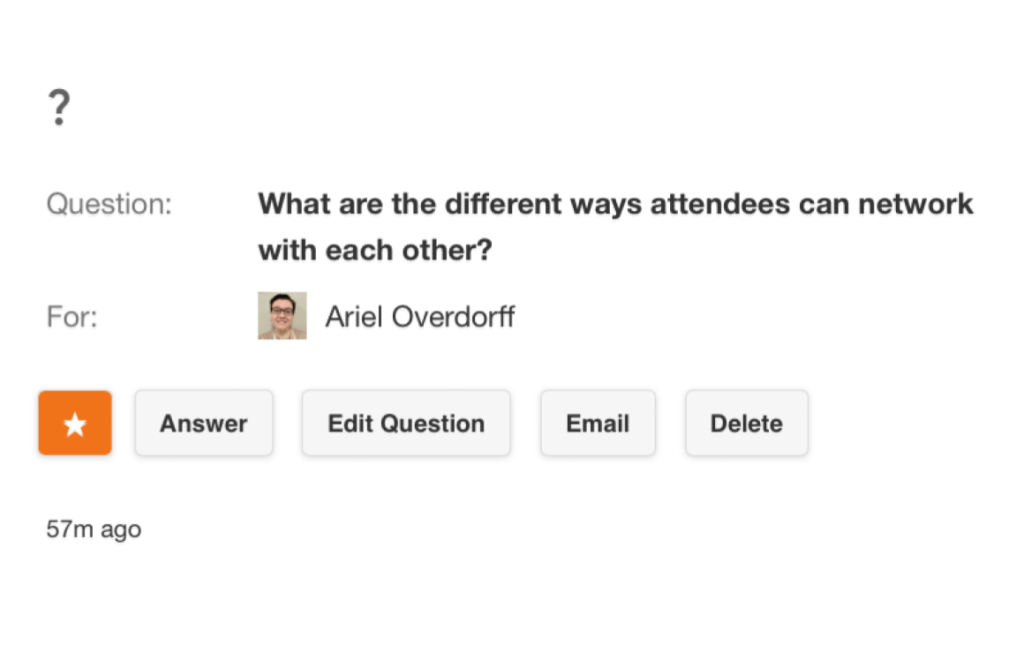 Star questions

Highlight the most important questions, ensuring they get answered first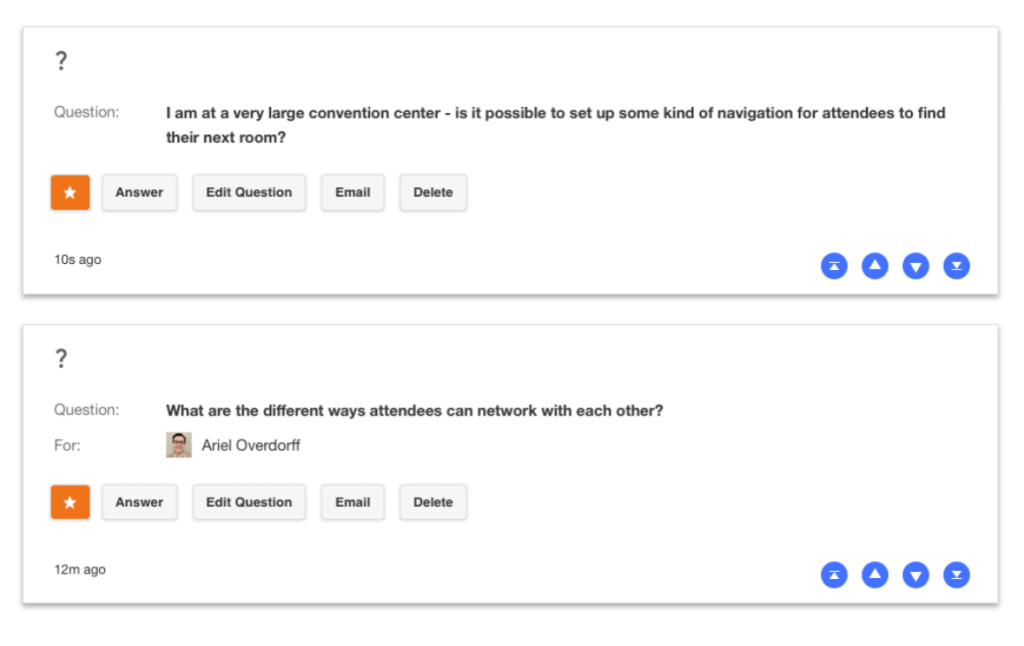 Prioritize order

Streamline moderation by setting question order based on their significance
See just what you need, where you need it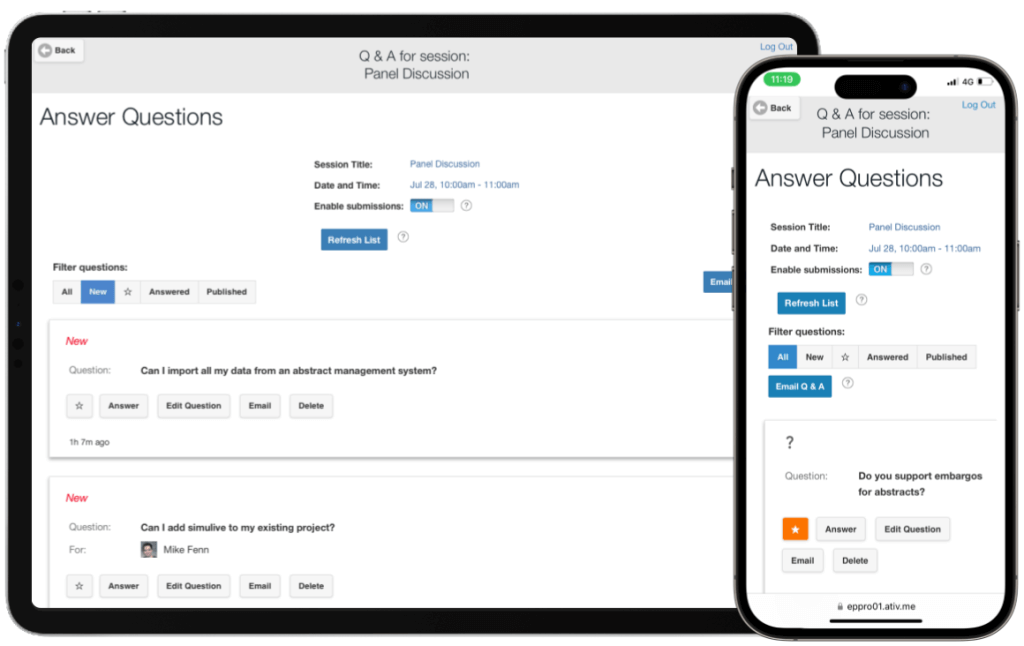 Mobile Moderation

Seamlessly moderate Q&A sessions on-the-go, right from your mobile devices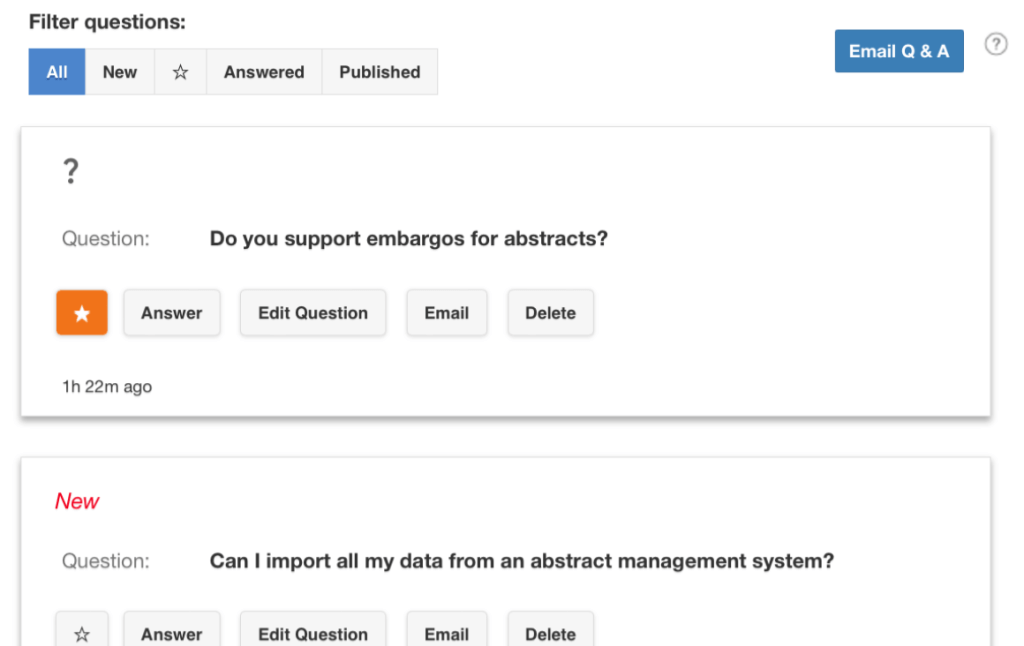 Filtered list views

Access different list views from New to Starred to Published for better organization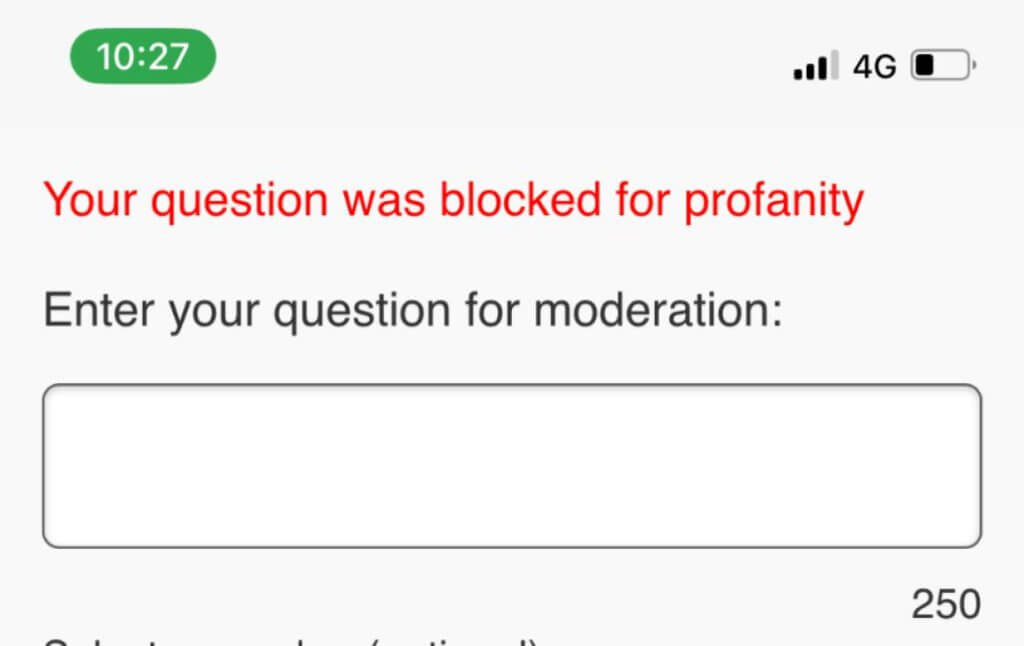 Profanity filter

Automatically block inappropriate content to keep moderated Q&A professional
Elevate Attendee Networking
Your private attendee chat and session discussion experience reaches new heights!
Retrieve relevant PDF documents

PDFs uploaded via the App Builder are searchable, bringing ePoster or slide PDFs to user's fingertips
Reveal relevant speaker videos
Find specific on demand videos if the presenter mentioned the search term in their uploaded presentation
Discover through association
Search for a speaker name in the global search and see all sessions the speaker is associated with
Mobile Web version – new possibilities thanks to massive behind the scenes updates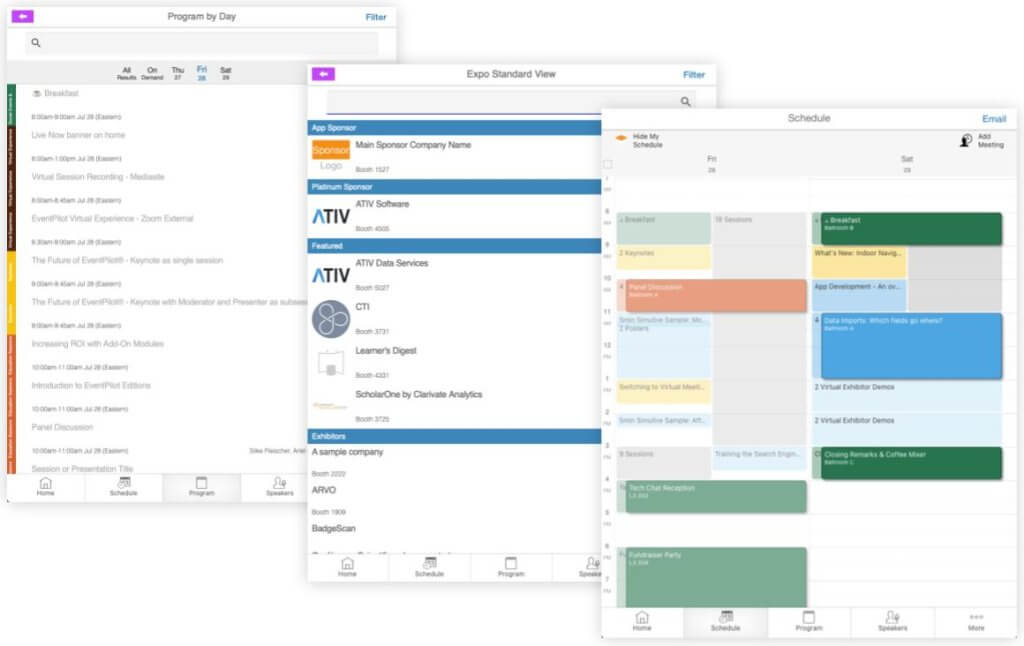 Unveil the next evolution of the web app and Itinerary Planner, driven by a complete rewrite of the underlying code using latest web technologies. The web versions now boast unparalleled speed, performance, security, and stability, resulting in faster loading times and smoother interactions. Moreover, this rewrite allowed us to introduce new features seamlessly, bridging the web experience towards parity with native apps.
Discover multi-day session search results at once
Benefit from the ultimate convenience in itinerary planning with the enhanced day view and search results, now featuring an "All Results" option – effortlessly access and explore the complete event program at your fingertips!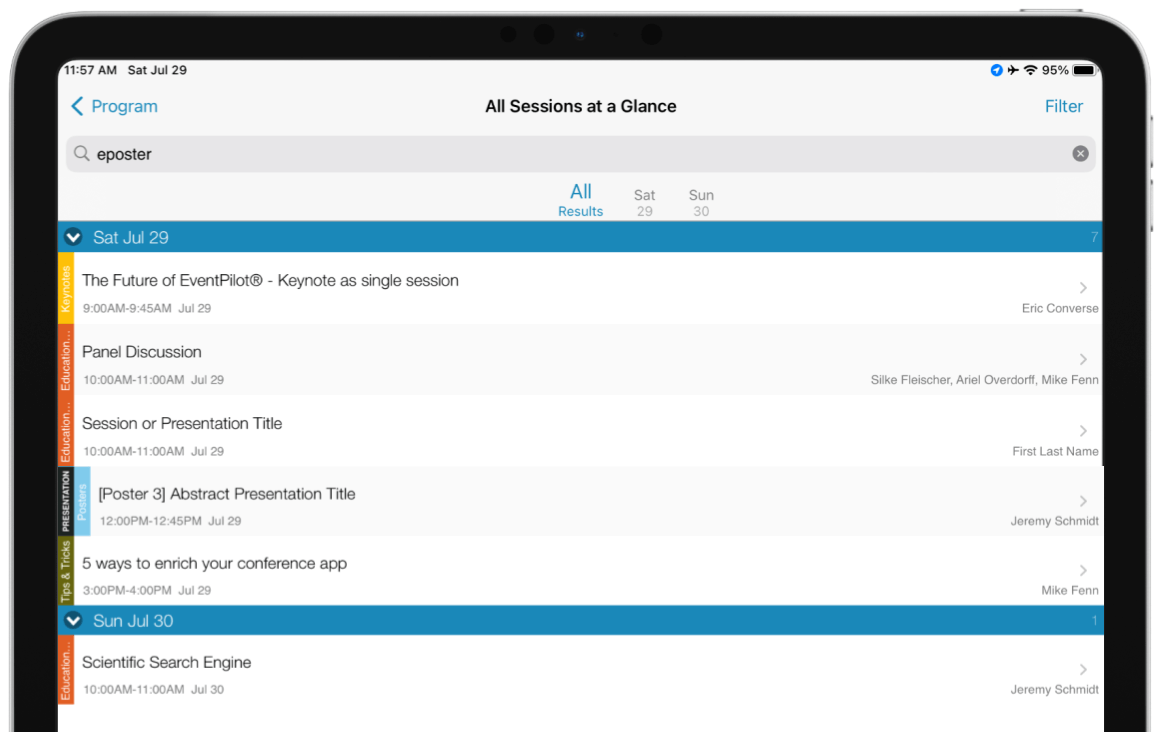 Availability
Features listed are available now for all new projects getting set up. If you have a branded shell app, please contact your project manager to determine the best time to resubmit between your projects.
Some features may only be available in specific editions or packages.