Conference App Builder
Become your own event app developer – no code required, just point and click or drag and drop. Use the EventPilot conference app builder to develop your own customized event platform. Easily add sessions, speakers, exhibitors, floor plans, abstracts, posters, custom views, home screens, and so much more. Publish updates to your conference app 24/7.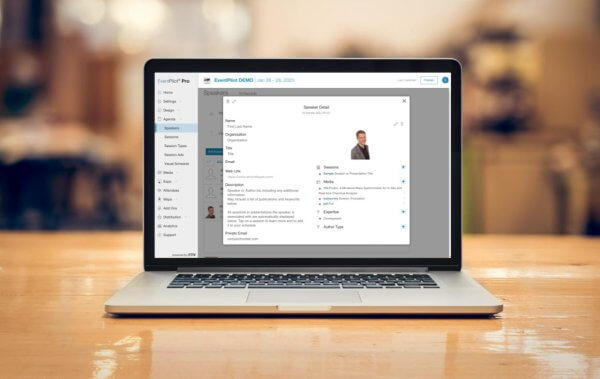 DIY App Builder: Create your event app in 3 simple steps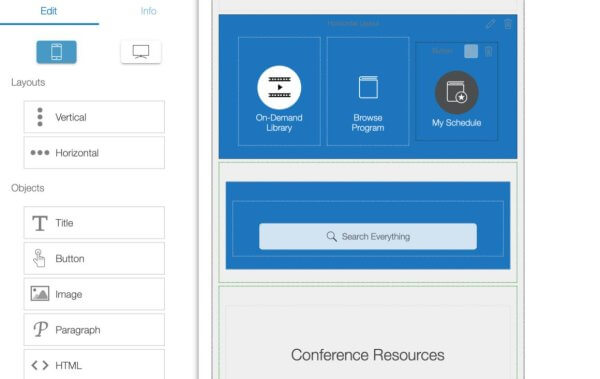 1. Customize your settings
Build an event app and set branding options, colors, settings, layout tabs, and more. Create your custom conference app home screen. No event app developers needed.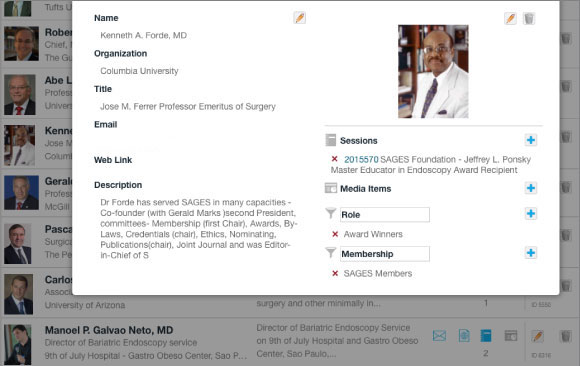 2. Add your event program data
Manually enter or import your meeting agenda from your abstract management system or as a CSV file. You have 24/7 access to a user friendly interface in the content management system.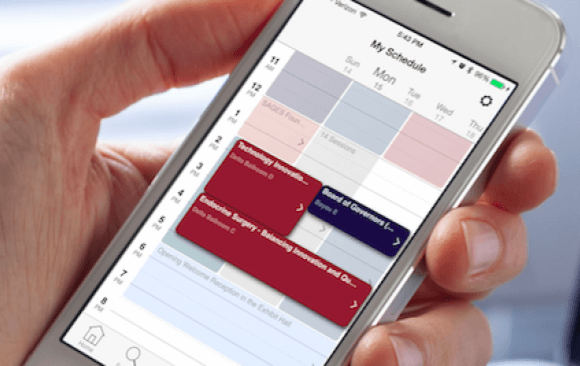 3. Publish your event app

Push your newly developed meeting app into the EventPilot Conference App (or your own branded meeting app or multi-event shell app) with a data publish. Update as needed 24/7.
Why use a Conference App Builder?
Customize your conference app
Tailor your event app to meet the specific needs of your conference. This is especially important for highly complex medical and scientific meetings. With the Conference App Builder, you have access to a wide range of customization options, such as adding your own branded images, creating custom pages, setting your colors, and adding navigation tabs. Your customized event app is not only functional but also reflective of your brand.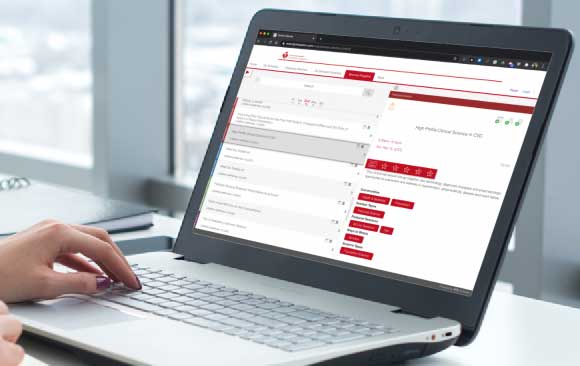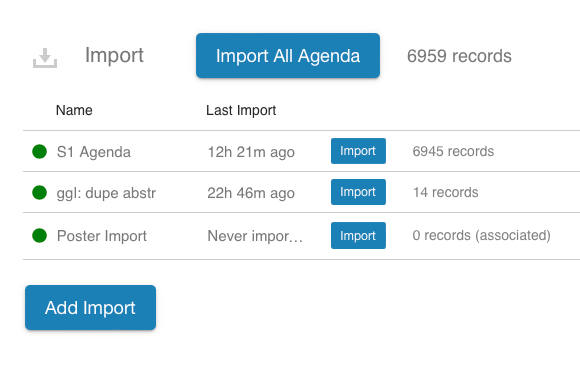 Benefit from efficient editing
Adding content to your mobile conference app can be done efficiently in the user-friendly EventPilot platform. The Conference Application Builder simplifies the editing process by allowing you to merge content from different data import sources, via API integrations, or by entering data manually, without the need for technical expertise. Whether you are making changes to your session program, speaker information, or exhibitor listings, the Conference App Builder makes it easy for you to stay in control.
Update your conference app on the go
As a meeting planner, you must be able to update your mobile conference app easily when you are onsite during the event for any last minute changes. Use the EventPilot Conference App Builder from your mobile device onsite to make real-time changes and adjustments or publish notification alerts.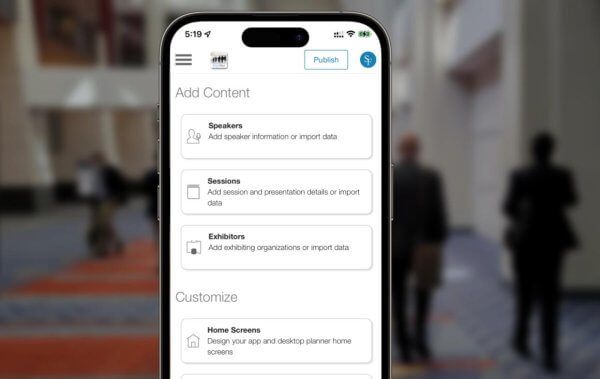 Got questions about the Conference App Builder?
Contact us and one of our conference app development experts will reach out you.