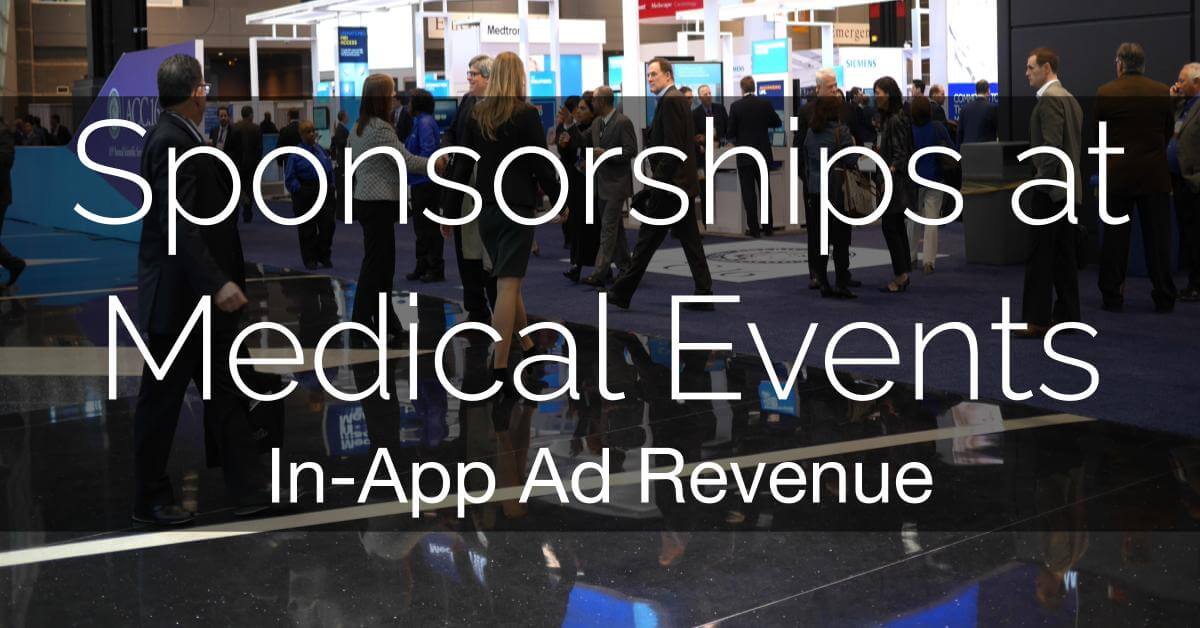 Balancing Integrity with Revenue in Medical Education
In the world of medical meetings, striking a balance between driving revenue through sponsorships and adhering to ACCME (Accreditation Council for Continuing Medical Education) standards can feel like a tightrope walk. Enter EventPilot Medical Meeting Apps — a solution that merges compliance and opportunity. 
Maintaining the integrity and unbiased nature of medical education is at the heart of ACCME's guidelines. 
EventPilot stands as a testament to these values, prioritizing clear, ad-free display of sessions, presentations, abstracts, slides, ePosters, and more. While keeping education unbiased, let's explore how to boost sponsor visibility and revenue with medical education sponsorships. 
Core Tactics for ACCME Compliant Sponsorship Packages
One association told us that they saw a 200-800% increase in engagement (exhibitor page views) for exhibitors that advertised versus those that didn't. This increase was achieved through basic healthcare event branding options via sponsorship packages. The associations we work with generally build packages, sold anywhere between $20,000-$70,000, that contain a mix of the following opportunities:
Irresistible Innovative Sponsorship Opportunities
Beyond just logo and ad placements, unlock a world of dynamic promotional opportunities for your medical meetings. The EventPilot medical meeting app includes features and functionality that introduce new options into your healthcare sponsorship sales mix.
Clever Ideas for Medical Meeting Promotional Opportunities
Promote Your Medical Association Right At the Core
Often overlooked, the ad space above session details is a goldmine for self-promotion or healthcare conference partnerships. While accredited meetings restrict sponsorships in this slot, it's your golden ticket to spotlight your association's:
Exclusive online content and learning resources,
Upcoming events and webinars,
Newsletter subscriptions or membership sign-ups.
Thinking beyond? Offer this prime space to partner associations hosting specialty conferences and watch synergies unfold!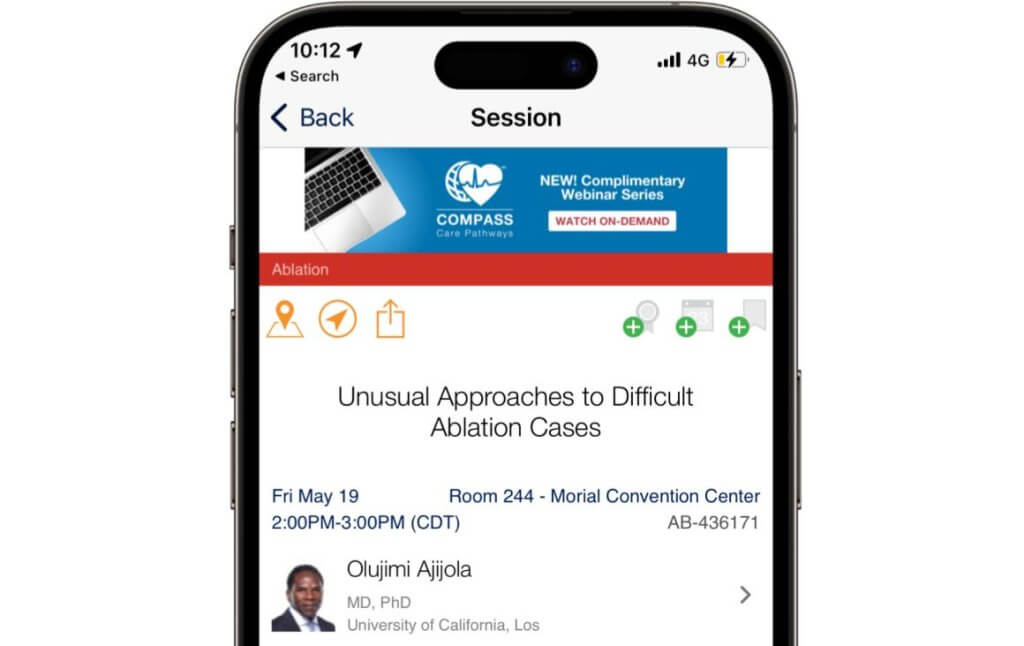 EventPilot Medical Meeting Apps are more than just an organizational tool. They represent a nexus of compliance and opportunity, ensuring medical meeting professionals don't have to compromise on either.