A free lead retrieval app for exhibitors
So you can use your budget on technology that helps your event attendees
Offline BadgeScanner
Collecting leads and digital business cards has never been easier. Print your conference badges following these instructions. Then, ask your exhibitors to download the offline BadgeScanner app onto their own devices. The app is available for iOS and Android and does not require an internet connection in the expo hall.
If you don't already use an event app, try the EventPilot meeting platform with the native conference app – the BadgeScanner lead retrieval feature is already included in the mobile event app.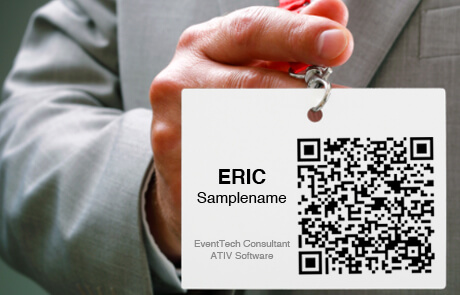 Badge scanning made easy for conferences, trade shows, and events
Try the BadgeScanner Lead Retrieval Right Now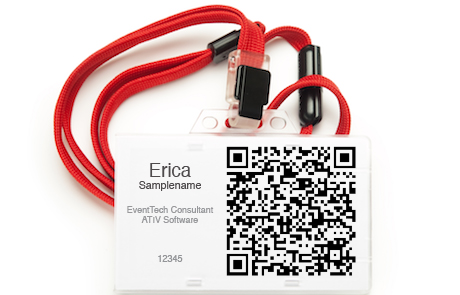 Install the free BadgeScanner lead retrieval app by ATIV Software:

Start the app and scan the sample badge on this page
Add a note or click the menu icon to export
The EventPilot meeting platform automatically includes QR code scanning for attendee networking or exhibitor leads. When printing badges for your events, follows these instructions. This ensures that the QR code scanner will be able to read your event badge. Test your badge using the BadgeScanner app.
NOTE FOR EXHIBITORS: We provide the BadgeScanner Lead Retrieval app for free to event organizers to allow them, in turn, to share with their exhibitors. Please reach out to the event organizer to determine if the BadgeScanner Lead Retrieval app will work for your event.
Intuitive QR code badge scanner for your exhibitors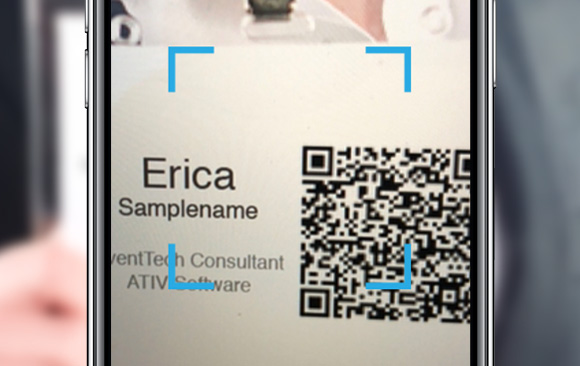 1. Scan QR codes
Use the free BadgeScanner Lead Retrieval app to scan QR codes on conference badges. Works offline and enables lead retrieval without needing WiFi.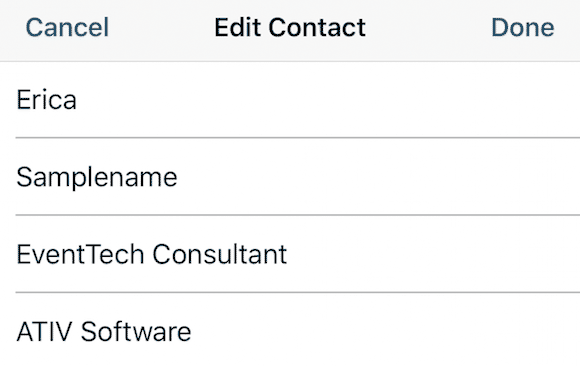 2. Add Notes
Edit or update the scanned contact information. Therefore, exhibitors can add any missing information. Include notes to indicate the next steps to follow up.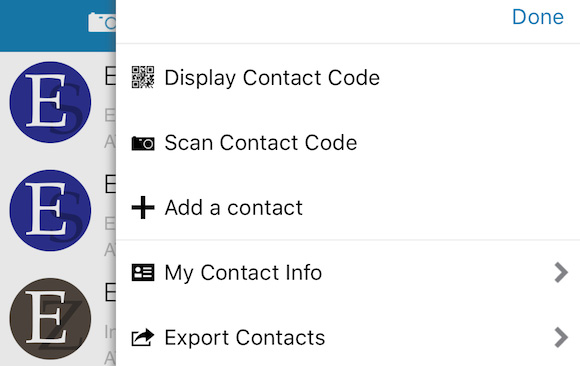 3. Export leads
Exhibitors instantly export their entire lead list in CSV format. Then, they can import the file into their CRM system, lead management software, Outlook contacts, or open with Excel.