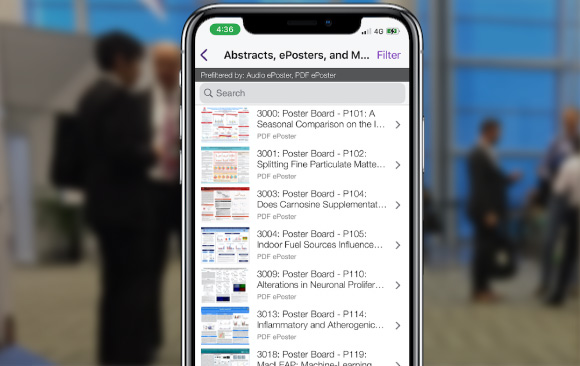 "The ePosters look fantastic with the imagery, zoom dynamics, and the audio summary is terrific."
Felicia Hurdle
Senior Program Manager, Scientific Meetings
American Society of Microbiology (ASM)
Easily collect digital posters and presentation slides with the Speaker Portal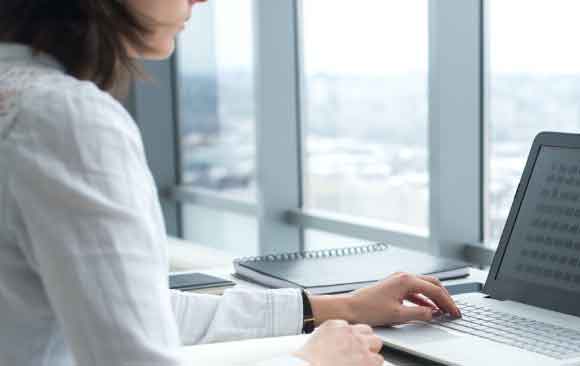 1. Set up Upload Requests
Choose the type of file your speakers should upload for a specific session type. PDFs, virtual posters, MP4 videos, simulive videos, or links.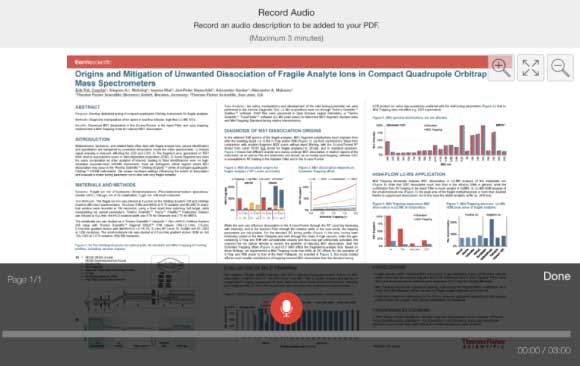 2. Collect ePosters and Recordings
Speakers receive an email invite to upload the kind of file you requested. Virtual posters allow for audio recording during the upload.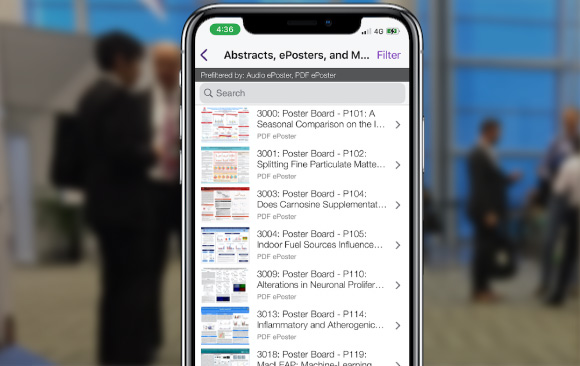 3. Attendees View in Meeting App
Logged in users can access the uploaded content at your specified embargo time via the meeting app or the desktop itinerary planner.
Enhance learning with audio explanations for digital posters
Meeting app and desktop planner users can listen to an audio summary while viewing the ePoster. Therefore, you can even create a virtual poster hall where remote attendees can listen to a succinct explanation and, at the same time, zoom into the scientific digital poster.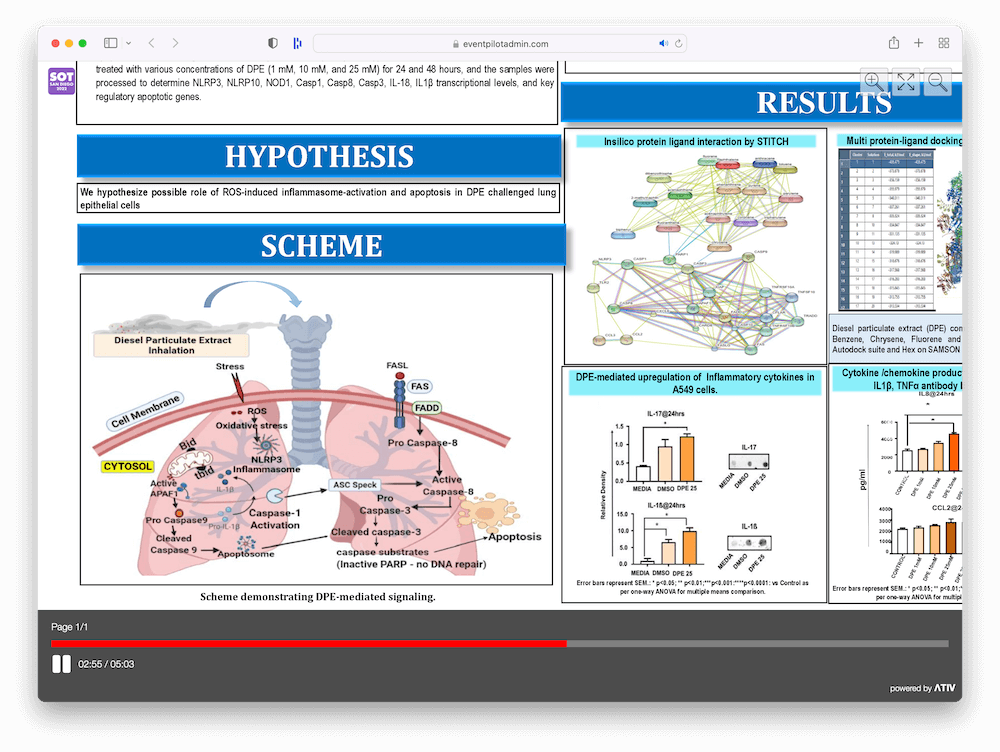 Supported Speaker Portal Upload Formats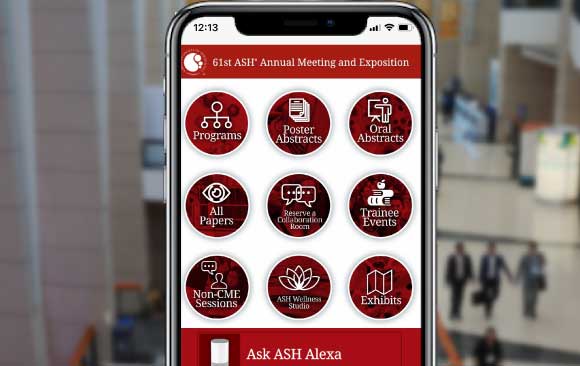 "Easy to use. Cool feature; allowed me to view slides and take snapshots if needed."
Amma Owusu-Ansah
ASH attendee
Google Play Review
Digital Poster & Speaker Portal Features for the Meeting App
Virtual ePosters with audio

Pre-recorded presentations

Video file upload

Web link submission

Automated speaker invites

Submission reminders
Related posters & orals

Full text abstracts

Filter Keywords & Tags

Timed access (Embargo)

Virtual fishbowl
In-context of live program

Virtual poster hall

Timed on-demand release

Asynchronous discussion

Asynchronous Q&A

Post event hosting

Desktop & Mobile
Content format selection

Size and time limits

Mix and match submissions

Custom labels

Authenticated access

Submission timing control