Multi-Event App for Association Meetings
With the multi-event app, your attendees can access all your different events within a single mobile conference app. From large annual meetings to regional events and specialized symposia.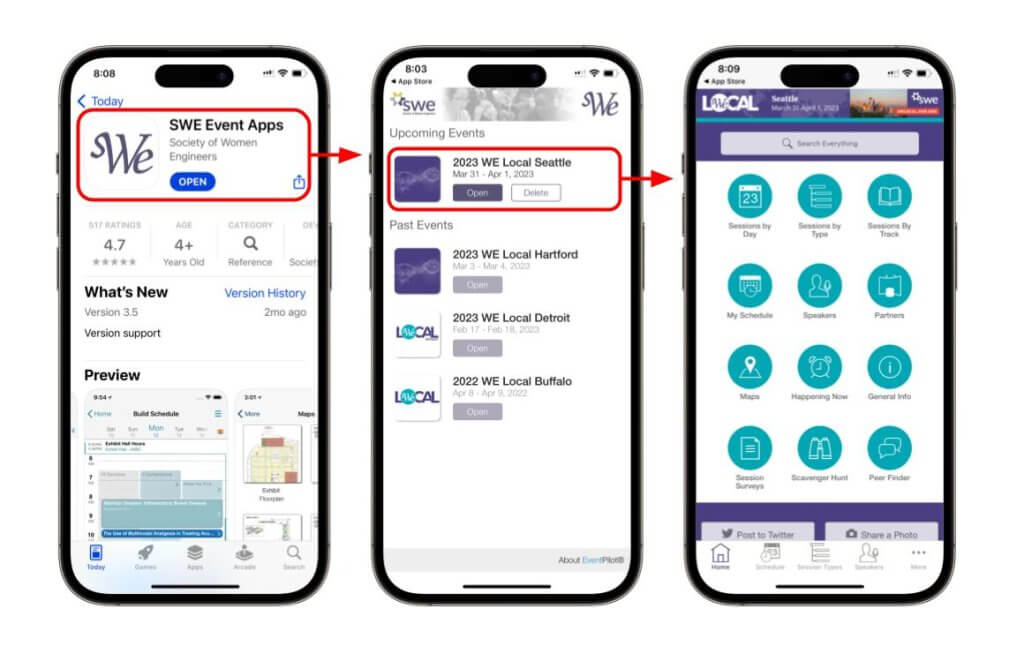 Container App Benefits for Meeting Planners
While each individual event within the container app can be configured as needed, any new event can be cloned from any of your existing events. So your next event app is ready to go in minutes – just add your new content.
Chose the feature set, labels, colors, branding, authentication, map images and of course content for each event individually as needed. The mobile Conference App Builder gives you the freedom to make each program unique.
Consistent User Experience
Your attendees download one single mobile conference app and each event within the app has the same powerful search engine, schedule building, networking, building navigation features your attendees have come to expect.
Your meeting planning team edits with a single centralized conference app builder platform. Your team saves time during setup and configuration since all projects are based on a template from an existing event.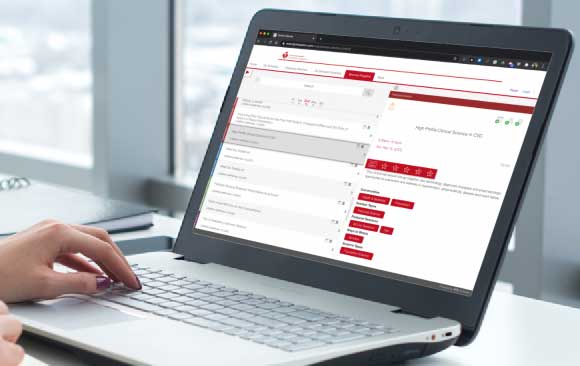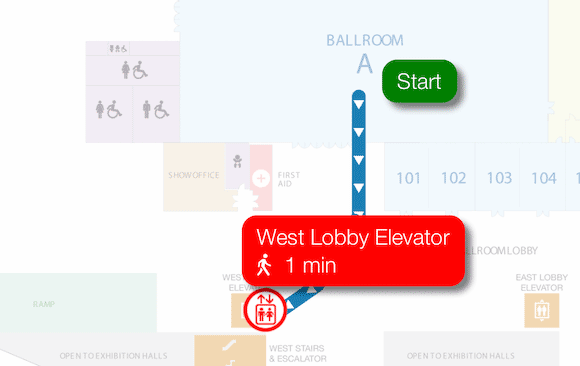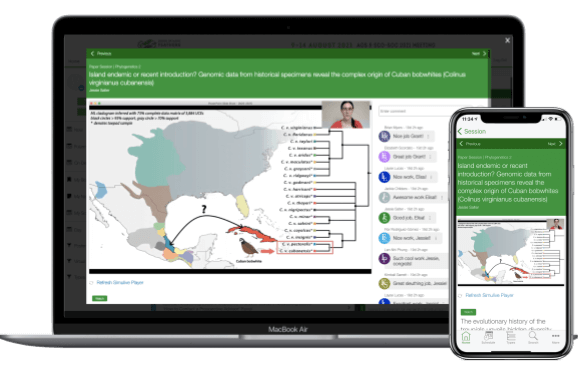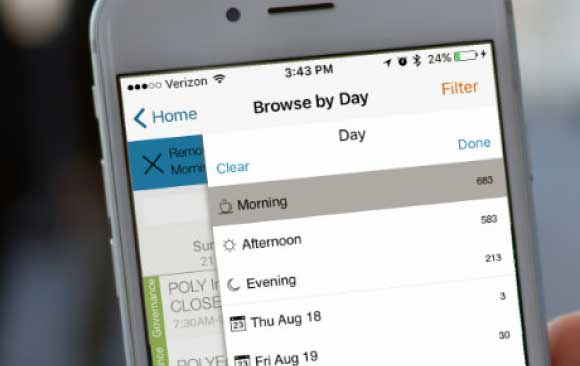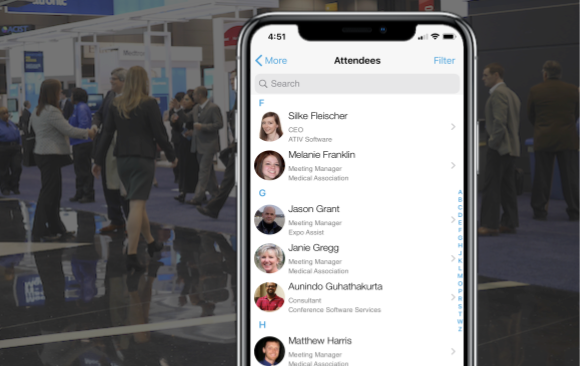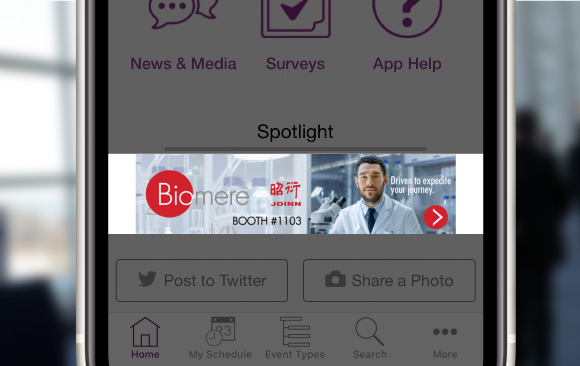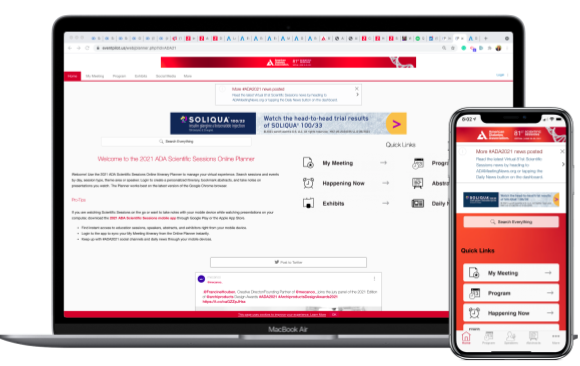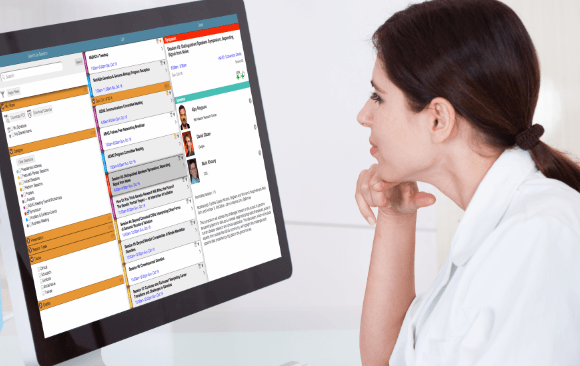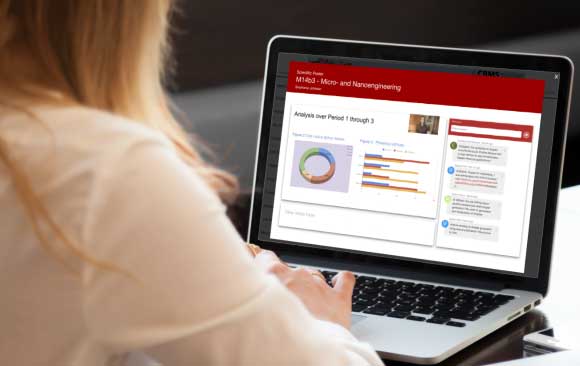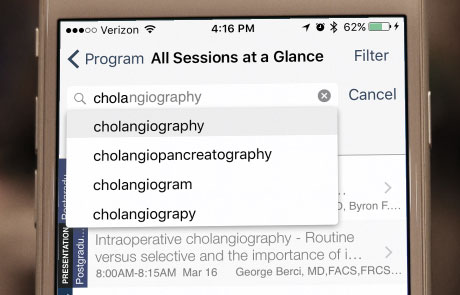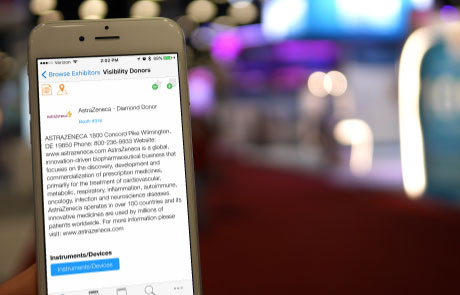 Interested in a branded association event app?
Contact us and a specialist will schedule a call to learn more about your meetings.
Branded Association Conference App FAQ
What is a multi-event app?
A multi-event app is a mobile conference app built by ATIV Software and custom branded for an organization that holds multiple events per year. The container app provides meeting attendees access to the various conference programs published by that organization.
What is the benefit of a multi-event app?
A multi-event app for an association provides a centralized branded platform for attendees to access information on all events with a single interface and consistent feature set. For nonprofit associations, such a shell app simplifies communication, streamlines content management, and saves publishing time.
How do I create a multi-event app?
A multi-event app is one of the EventPilot conference app options via EventPilot Pro. The EventPilot Project Manager builds and publishes the branded container app to the Apple App Store and Google Play store. Meeting planners use the Conference App Builder to then publish individual event programs into their shell app.
How do attendees access events within the shell app?
When a branded multi-event app is opened on a device for the first time, attendees can choose the event program they want to load into the container app. All actively hosted past, ongoing, and future events are displayed for selection. Once an event is loaded, it displays until the user chooses to load a different event.
Can each event have different features in a multi-event app?
Within a multi-event app, each individual mobile conference program can have its own branding, feature set, labels, authentication method, access controls, data sources, maps, etc. The container app merely acts as a container for a variety of different conference programs for one organization.
How do attendees log in for each event in a multi-event app?
Each individual conference program within a branded multi-event app can have its own authentication setup and feature set. The association's annual meeting could for example use the membership SSO, while a small regional meeting uses an attendee list for login.
How do I manage each event within the multi-event app?
A multi-event app is merely a branded container for one organization. Each individual event inside the multi-event app is set up via the EventPilot mobile Conference App Builder. This allows event professionals to customize each individual conference to the unique needs of the meeting.
How much does a multi-event app cost?
A multi-event app is cost effective for associations with an annual cost for maintaining the shell app in the stores. Each individual event inside the container app itself is priced based on event size and feature requirements. The pricing model includes DIY subscription plans starting at $999.
Does a multi-event app work with large scale meetings?
Yes. It can be used for small symposia with a few dozen presentations all the way to massive annual scientific session meetings with over 20,000 presentations. Each individual event within the container app can scale to the needs of the conference.