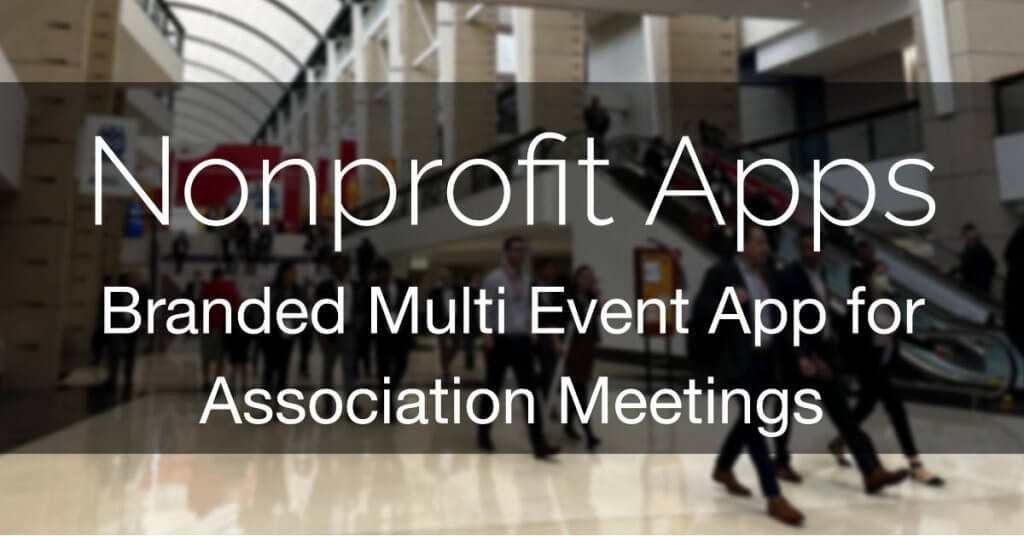 Professional associations play a crucial role in connecting professionals within the same industry and they provide opportunities for networking, learning, and growth. Their annual meetings bring thousands of industry professionals together and attendees expect a well functioning conference app to navigate these events. Such mobile conference apps and desktop itinerary planners offer a convenient, accessible, and cost-effective solution for attendees to access all event-related information and interact with each other. Many associations not only plan large annual meetings, but also a variety of smaller regional meetings or highly specialized niche conferences. Nonprofit conference apps are the ideal solution for associations with multiple events per year.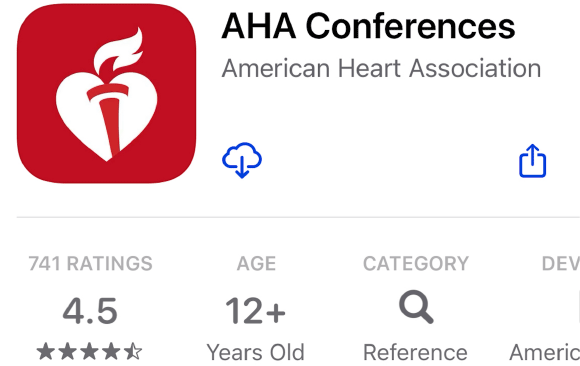 A nonprofit conference app is a mobile application specifically designed for association meetings and society events. It is branded to the association and allows attendees to access the different programs for all the events that the association manages. The meeting planners work in a central conference app builder to manage each mobile and desktop event program.
The nonprofit conference app becomes the one-stop solution for attendees to access each conference's schedule, speaker bios, research abstracts, PDF presentations, posters, exhibitor information, and more. Attendees connect with each other within the specific event's networking features and build relationships with their peers attending the same event.
7 Benefits of Nonprofit Conference Apps
Convenient:
Attendees access the meeting programs for multiple events, all within one central platform. It eliminates the need for attendees to switch between different event apps or search for information on multiple web pages.
Consistent:
Using the same platform enables event planners to quickly and efficiently plan and execute all their events. Attendees benefit from the consistency as they come to know what to expect and do not have to relearn a new app for each conference they attend.
Cost-effective:
Nonprofit associations save money by having one branded multi-event app in the store. The cost for a single event program inside the multi-event conference app is considerably lower than submitting a native app to the app store for each event. Additionally, any customizations made for previous events can be easily carried over to future events, providing even greater efficiency and saving even more time.
Sustainable:
The nonprofit conference app eliminates the need for printing schedules, brochures, and other materials, which reduces the organizations' CO2 footprint and enables paperless events.
Time-saver:
Event planners can save valuable time by utilizing the same conference app platform for all their events. By using a familiar platform, they are already familiar with its features and functionality, and don't need to spend time relearning how to use it for each event.
Engagement:
With a nonprofit conference app, attendees can easily interact with each other, the speakers, and also exhibitors. This helps increase overall engagement and makes the event more memorable.
Data Collection:
Nonprofit conference apps provide organizers with valuable insights into attendee behavior and preferences. This information can be used to improve future events and provide a better overall experience for attendees.
How to choose a Nonprofit Conference App
Consider the following factors, when selecting a nonprofit conference app:
Nonprofit conference apps are an excellent investment for associations looking to enhance the attendee experience and improve overall event efficiency. With the right app, you can streamline event management, improve engagement, save money, and provide your attendees with a convenient and consistent platform for accessing event information.
Interested in a nonprofit conference app?
Contact us and one of our experts will get in touch with you.