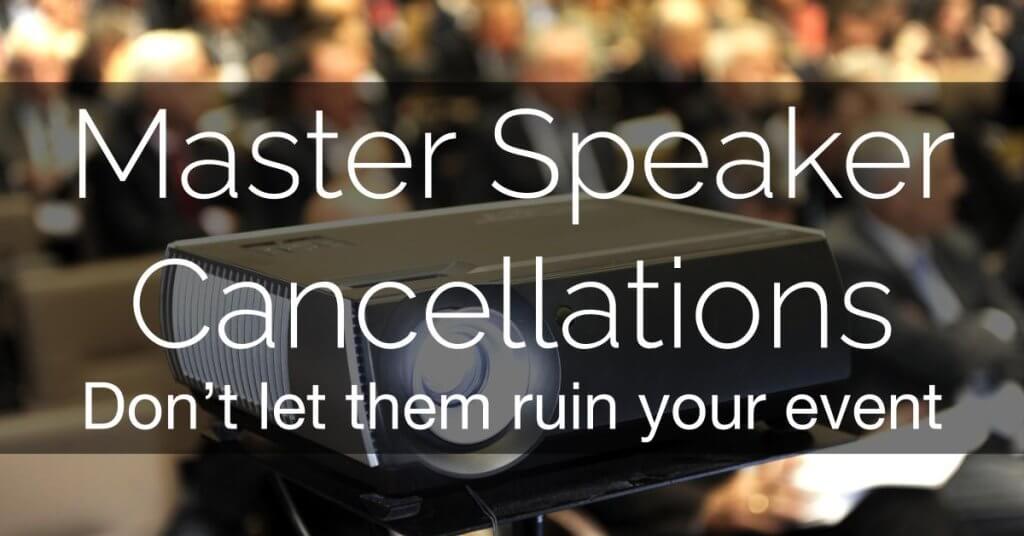 How to deal with last minute speaker cancellations?
Stop worrying about speaker cancellations and start taking advantage of the event technology available to provide the best experience for your event attendees. As a conference organizer, you have faced the disappointment and frustration of speaker cancellations. Whether it is due to illness, scheduling conflicts, a denied visa, or other unforeseen circumstances, these cancellations can often leave a gap in the event lineup and potentially impact the overall experience for event attendees. 
With the EventPilot Conference App, you have two simple solutions to minimize the impact of speaker cancellations without disrupting your event program. Here are two strategies for  What to do when a speaker cancels?
Strategy 1: Pre-Recorded Video
Ask the speaker to provide a pre-recorded video of their oral or poster presentation, matching the length of the scheduled presentation in your conference program. You can use the speaker portal to collect the video and set the start time to match the session start time.
For onsite attendees, your A/V vendor can project the recorded presentation at the scheduled session time. Conference app users who want to watch the presentation on demand or remotely would have to wait until the video becomes available in sync with your session start time. If the speaker can still participate remotely, the session discussion chat allows conference attendees to ask questions, and the speaker to answer directly.
If it's still possible for you to adjust your event program and you have a larger number of speakers canceling, you may be able to combine numerous cancellations into one single simulive session. Simulive allows you to plan a full session with multiple presentations, one following another. The EventPilot Simulive player automatically plays the videos in sync with your presentation schedule. Event attendees watching a simulive session are all seeing the same content at the same time, similar to a live streaming session, but without the high A/V cost.
Benefits of these Strategies to Manage Speaker Cancellations
Keep your program on track: You can keep the educational content in your event program as planned without having to adjust your room schedule or creating presentation gaps in sessions. Canceled presentations are filled by the same presenter, simply as a video. 
Save time and money: You don't need to re-plan your event schedule for a speaker cancellation. The video solution eliminates the need to arrange for a replacement speaker, reducing the cost and effort associated with finding a suitable replacement. Plus, the EventPilot Pro Hybrid solution already includes the speaker portal, which allows you to easily integrate presentation videos in sessions within the mobile conference app and online itinerary planner. 
Maintain educational value: By providing a pre-recorded video, attendees can watch the presentations they expected to be held at your event. Even without the speaker being there in person, your conference attendees won't miss out on valuable insights.
Speaker cancellations can be a challenge for meeting professionals, but with the EventPilot Conference App, you have simple strategies to minimize the impact and maintain your event lineup. By asking speakers to provide a pre-recorded video,  you can ensure that your event attendees still have access to the valuable educational insights that made them register for your conference in the first place.