Virtual Meetings Keep Your Show Going
Don't let a virus stop the science
The impact of the novel coronavirus (COVID-19) is causing a swift shift in the meetings and events industry to embrace virtual sessions and hybrid meetings. Travel restrictions and the responsibility to prevent new infections disrupts every meeting planner's ability to plan large gatherings. When presenters, attendees, and exhibitors are unable to participate in your onsite meeting, don't despair, we have a solution. Today's video conferencing technologies combined with high speed Internet enable what would have seemed impossible just 10 years ago. As a result, you can keep your show going with virtual conference and hybrid meetings.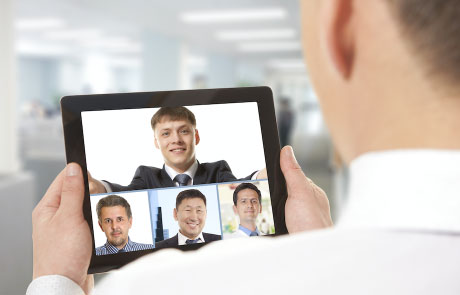 Transform your sessions into virtual meetings with a push of a button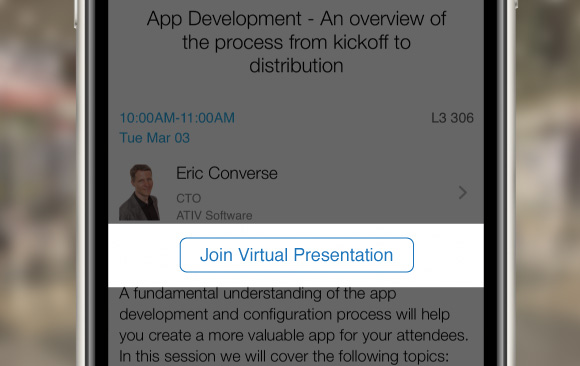 Virtual Sessions
Using the
EventPilot ® conference app
, easily convert some or all of the presentations for your event into virtual sessions.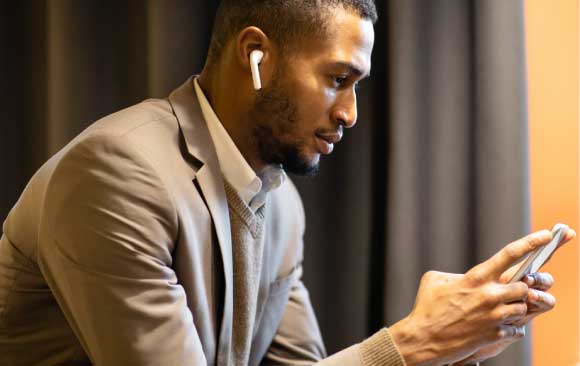 Remote Participants
Speakers and attendees join virtually from anywhere in the world. For hybrid meetings, project your remote speakers into your onsite session room.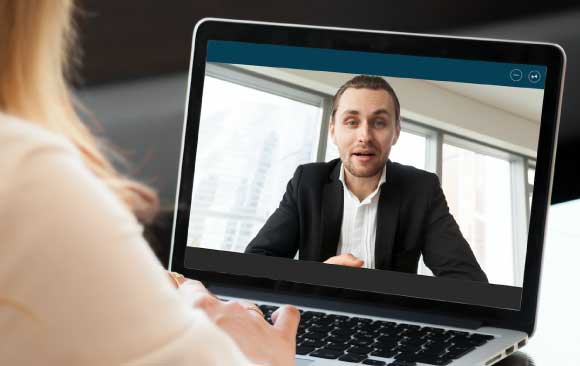 Set up virtual meeting rooms where exhibitors and attendees can spend time discussing products and services.
Why use the EventPilot conference app for your virtual conference
Save Time
The virtual sessions are automatically set up for you. Speakers are notified with all the details they need.
Support Large Keynotes
The EventPilot meeting app integrates with technology proven for large online sessions with up to 10,000 attendees.
Minimize Losses
Instead of canceling your meeting, convert all your conference sessions and posters into virtual presentations.
Keep it Interactive
Use video, slides, polls and Q&A to engage virtual attendees live in the presentation.
Enable Virtual Networking
Offer topic based virtual lounges where attendees can join small group discussions. Schedule them directly in your event program.
Maintain Credit Claiming
Help your participants to meet their continuing medical education (CME) credit requirements. Convert all CME sessions into virtual meetings.
Broaden Knowledge Sharing
Record your sessions and provide access after the event. Therefore, you can maximize knowledge transfer and increase value for your members.
Set up an online meeting rooms as a virtual booth where attendees can join during exhibit hours and ask questions live.
Connect Attendees
Video removes the sense of distance and brings participants together. The face-to-face interaction helps build relationships.
"ATIV Software designed a solution that not only worked, it exceeded all expectations."
Suzy Brown, CMP
Senior Director of Conferences
Genetics Society of America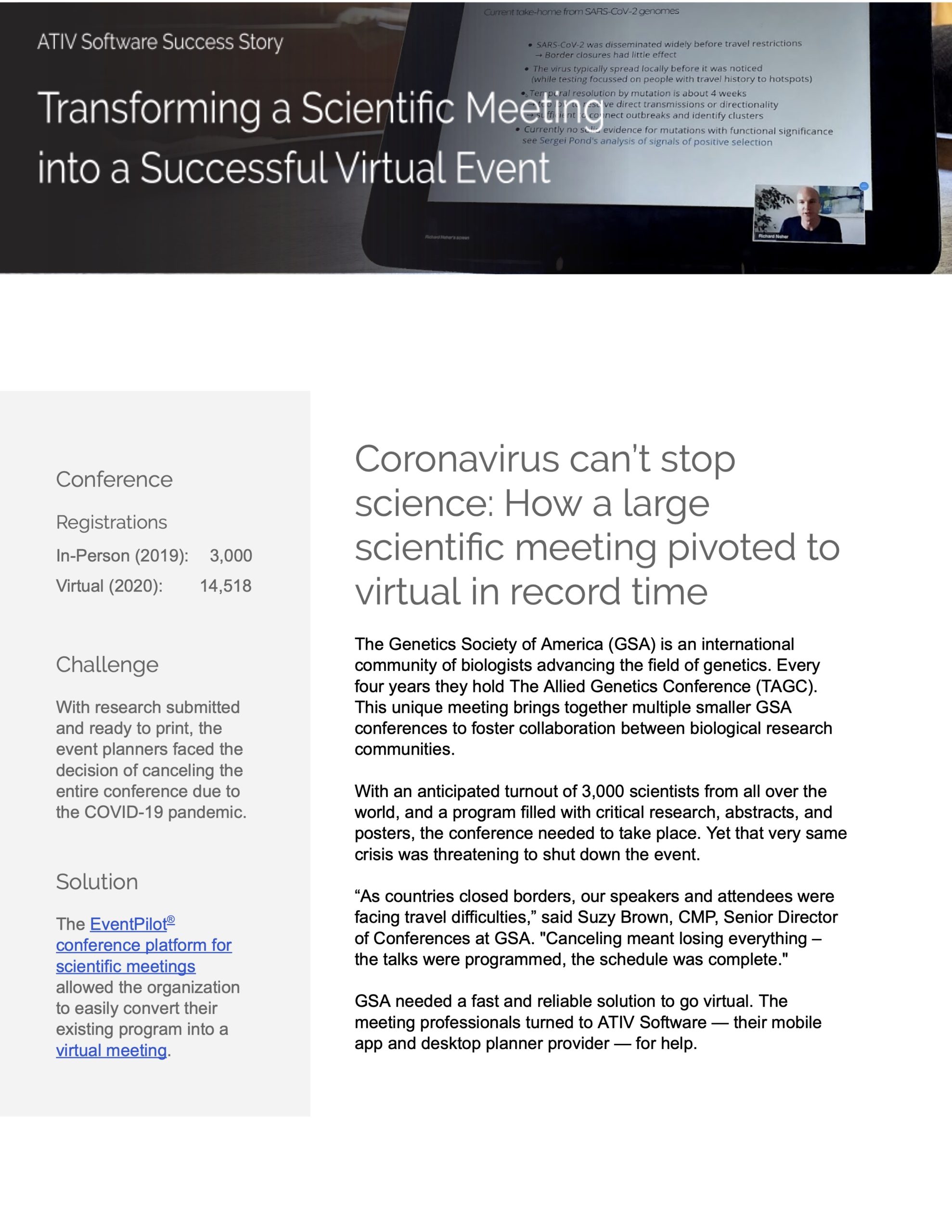 With research submitted and ready to print, the event planners at the Genetics Society of America (GSA) faced the decision of canceling the entire conference due to the COVID-19 pandemic. Instead, GSA leveraged the EventPilot® meeting platform to painlessly convert their existing program into a virtual event.
Minimize losses and add a virtual component to your meeting
Avoid having to cancel your meeting for situations like the coronavirus pandemic and find out more about taking your event virtual.