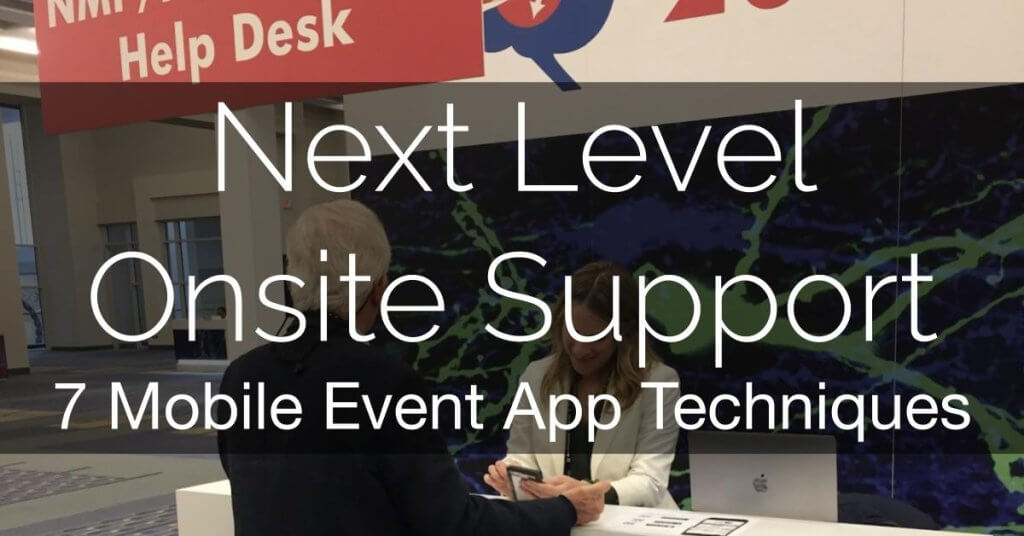 So, you've tapped into the magic of the EventPilot medical meeting app, a realm brimming with robust features and user-friendly interfaces. Yet, the journey has only begun. You see, this trusty mobile meeting app is more than just a helpful conference tool; it's a treasure trove waiting to be explored, a support channel par excellence!
Let's embark on an adventure to unravel seven techniques to elevate your event app from a humble scheduling assistant to a veritable oracle for your attendees' questions. From shuttle buses to Wi-Fi passwords, it's all in there!
1. Craft the Ultimate Event Companion Beyond Just Scheduling
Your mobile event app might have started life as a personal schedule tool, but it's destined for greater things! The EventPilot mobile Conference App Builder is your magic carpet, pre-loaded with a general information template. All it needs is your wisdom to fill in details like emergency contacts, mobile charging stations, lost and found, Wi-Fi login details, and so much more. This precious knowledge is not only accessible offline but is also integrated into the global search results, creating a truly magical attendee experience.
2. Stay One Step Ahead: Answer Questions Before They're Asked!
Why wait for attendees to ask questions when you can anticipate their needs? With EventPilot's location-based notifications, you can send alerts with pertinent information like the Wi-Fi password as soon as attendees step foot in the convention center. Or, with some EventPilot wizardry, exclusively send messages to those attendees who have a specific session on their schedule. This not only streamlines their experience but also lightens the load on your onsite event staff.
3. Add Real-Time Answers on the Fly
Keep an eye on the EventPilot Conference App analytics page to identify gaps in your event app content. If you notice conference attendees searching for information that wasn't included initially, simply add it in real-time and publish a data update. Forgot to mention the speaker ready room? Add it, publish, and search results will appear. With this power at your fingertips, you can ensure attendees have all the information they need for a top-notch event experience.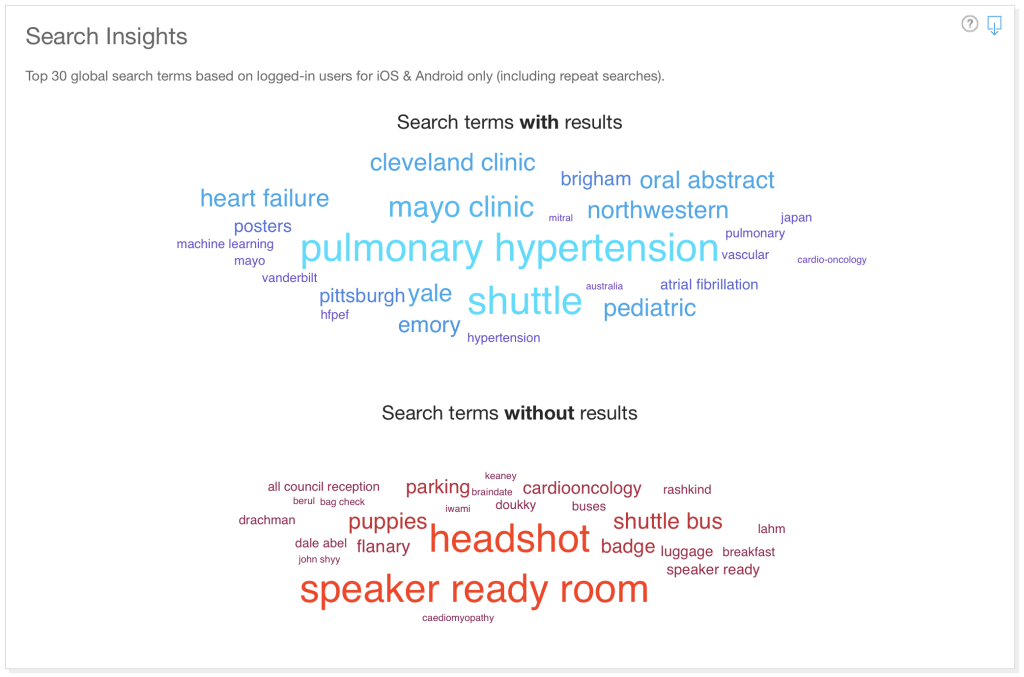 4. Keep a Direct Line to Meeting Attendees
Private messaging within the event app isn't confined to attendee interactions. Set up a direct communication channel between your staff and attendees for swift problem resolution and excellent attendee support. You could include a list exclusively for support contacts around different support topics like information about CME, next year's event, accommodations, Wi-Fi & tech support, etc. It's like having a personal concierge at your attendees' fingertips!
5. Manage Onsite Requests with Ease
With a wave of the EventPilot wand, transform your event app into a tool for tracking attendee requests to document every question, feedback, or issue that crosses your path. If an attendee approaches with a problem, simply ask them to display their digital business card within the app. Got QR codes on your badges? Perfect, just scan their badge. Either way, add notes about the issue and store them within your mobile conference app offline. Do they have a history of previous issues with you? You'd know immediately. When the event winds down, email your compiled list to your team members for follow-up. An elegant solution to ensure no request falls through the cracks!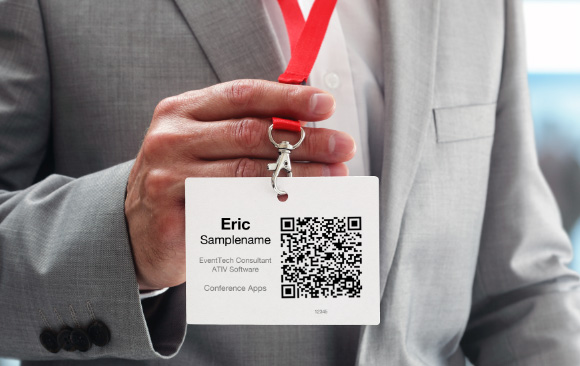 6. Monitor Session Comments: A Crystal Ball for Attendee Feedback
Keep your finger on the pulse of attendee sentiment by monitoring in-app session comments. This interactive forum is a goldmine of real-time insights. Whether it's confusion about transportation or long wait times, you don't wait for murmurs to become roars; use the information gleaned from these comments to take immediate action. Reach out to attendees directly through private chat, broadcast necessary details in the session discussion comments, or send a targeted alert to those attending a specific session. In doing so, your mobile event app morphs into a dynamic, responsive support channel. It's like having a thousand ears in the crowd, all tuned in to the attendee experience.
7. Post a Picture Worth a Thousand Words
Guide conference attendees visually by posting photos or screenshots of key onsite locations or app features in the mobile event app's activity feed. It's like a treasure map, guiding them to the answers you already know they seek. With iOS, you can annotate photos or screenshots for added clarity, and post the image directly in the mobile event app's activity feed. This not only boosts awareness of the functionalities you've implemented but also adds a dash of fun and visual appeal to your event app home page. After all, who doesn't like an informative snapshot to jazz up their feed?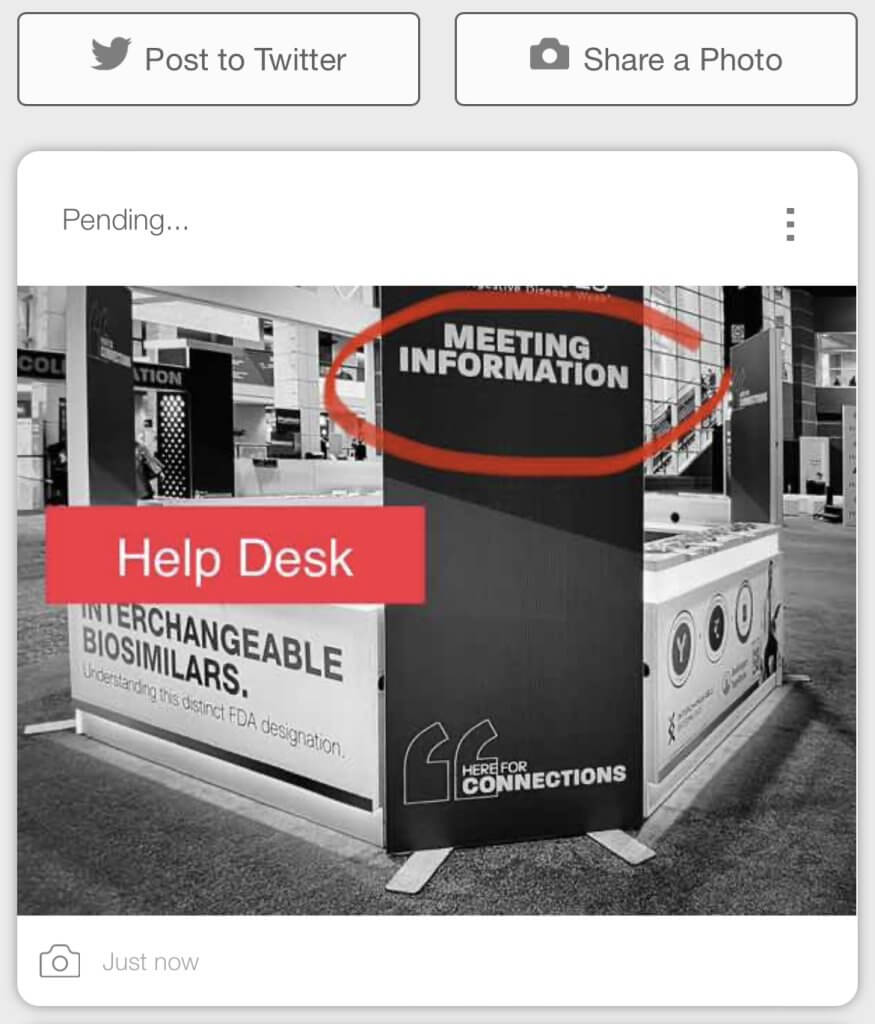 There you have it, seven techniques to turn your EventPilot conference app into an unrivaled support channel. Harness the magic and make your next event an unforgettable journey for your attendees!