Stay Innovative with EventPilot
A powerful release with simplified workflows for meeting organizers plus a transformed social experience for attendees
Accelerate attendee engagement
Advanced chat experience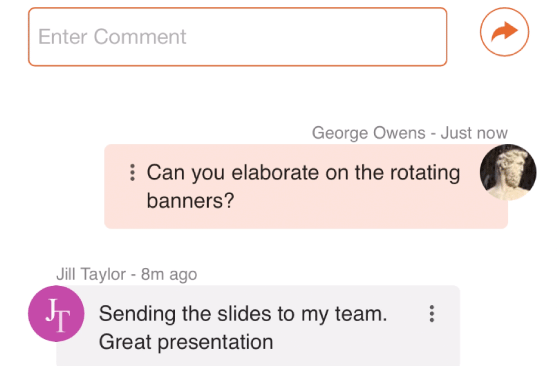 Modern design

Colored chat bubbles complete with photos and monograms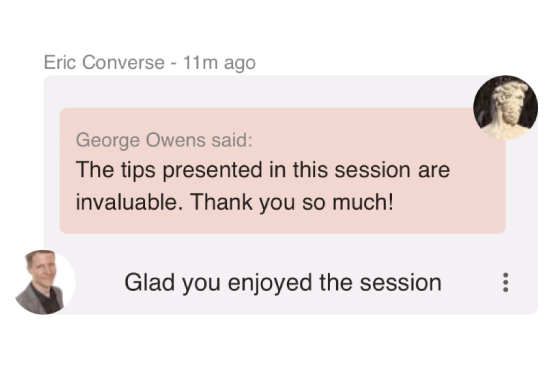 Add a reply

Reply with your opinion or answer someone's question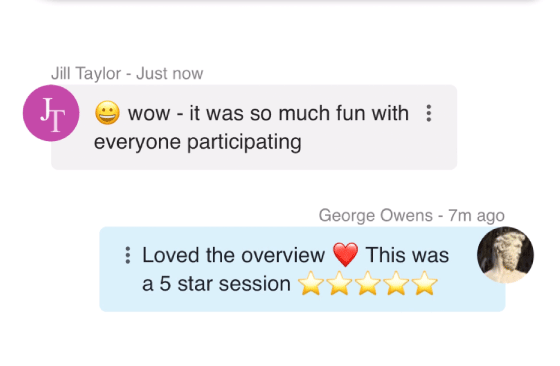 Express with Emojis

Identify your feelings and add emotional nuance to your messages
All discussions in one view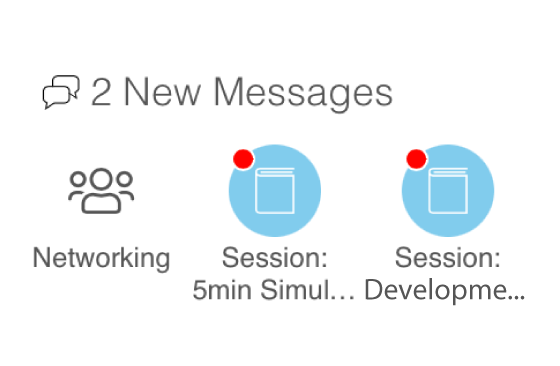 Home screen notification

An automatic widget built into the home screen lets attendees know about chat invites and new messages.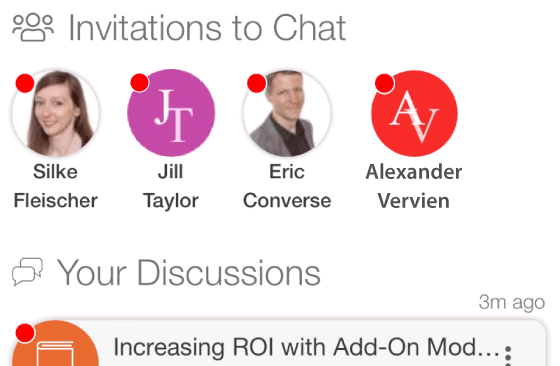 Networking dashboard

The networking page displays all outstanding chat invites and lists all discussions or chats the user participated in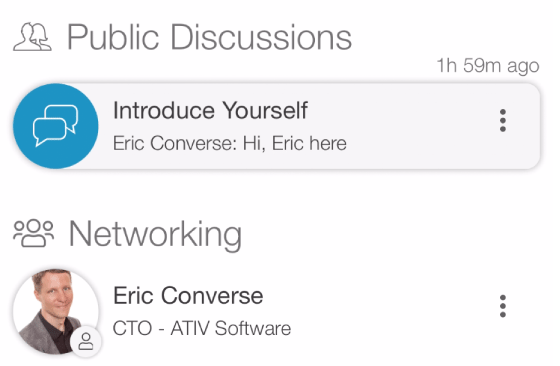 Search all discussions

Search for other attendees or content in other discussions to quickly find a topic to join
Get speakers involved
You want to make sure that your speakers are aware if attendees submit messages into a session or presentation discussion. With EventPilot, speakers associated to that discussion automatically receive an email. The email lets them know that their topic has an active discussion.
Afford the best scientific event app for small meetings
The EventPilot DIY Subscriptions provide small scientific events or medical meetings a low cost option to use a true scientific meeting app.
Create stunning home screens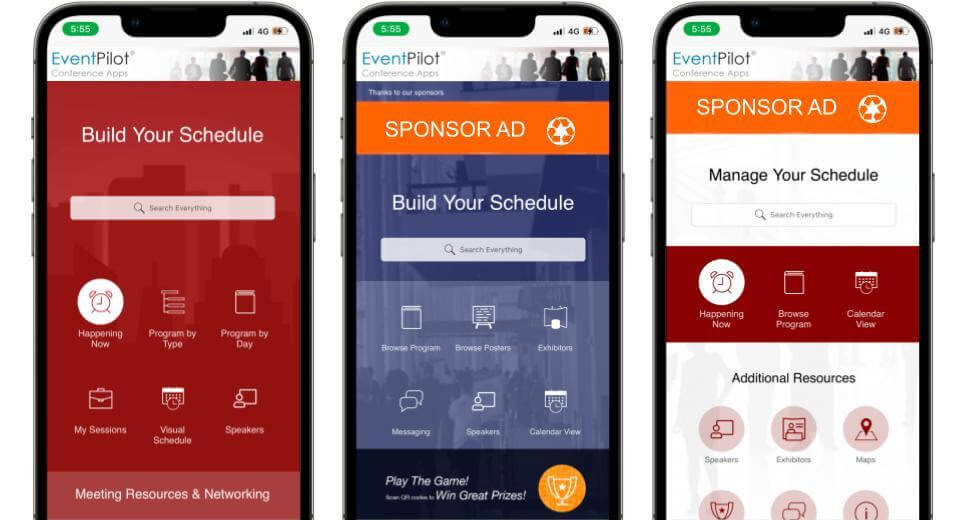 An even easier to use CMS for your unique event app needs
The 2022 EventPilot release included a variety of CMS updates that makes it easier for meeting professionals to create their event app. From setting up your authentication integration with CDS or Maritz to importing your abstract and speaker data from ScholarOne or Confex.