A Blended Event Approach to a Virtual Meeting
With one year of virtual conference experiences behind them, the American Ornithological Society (AOS) was looking to up their game in 2021 when they realized it would be another virtual event. With nine concurrent sessions AOS knew it would not be easy to ease the production and event management process while dramatically raising the presentation quality for their attendees virtual experience.
AOS once again turned to the EventPilot® conference app platform and took full advantage of a new solution that had been rolled out with the pandemic, EventPilot simulive.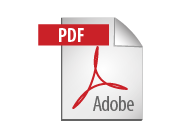 Download Paperless PDF
(please don't print)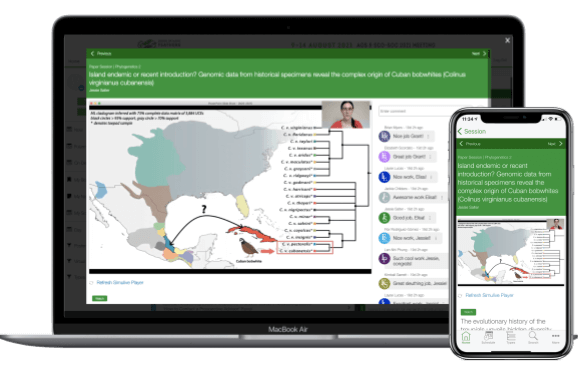 "The time savings via the EventPilot meeting platform are of incredible value to us. My job was way easier this year compared to a fully live virtual event. This year I got to enjoy the conference."
Allison Shultz Meeting Coordination Committee Member American Ornithological Society
Boost Your Scientific Presentation Quality with a Simulive Event
The nature of EventPilot simulive offered many instant quality improvements including:
Lower Cost
You don't need all the extra staff required to host and manage live webinars. Pre-recorded videos are played back and appear as a timed simulive experience in the virtual platform.
Better Quality
Speakers can perfect their presentation as they record in a comfortable environment with the technology they know. Finally your virtual sessions will be free of every speaking asking "Can you hear me?"
Increased Presenter Engagement
Attendees ask questions live in the session chat while watching the video. Speakers type answers into the chat not only during their scheduled session time, but long after for asynchronous networking.
Stress-free Environment
Presenters can focus their attention on responding to attendees in the integrated chat. No worries about presenting live, internet connection, or conferencing software.
Save Time with Automation
Let EventPilot do all the work for you when it comes to scheduling virtual sessions in your virtual event service including notifying speakers or managing licenses.
Ideal Hybrid Event Solution
Use EventPilot simulive for your hybrid events. While speakers present live at the convention center to the onsite audience, their pre-recorded presentation videos play back for remote attendees at the same time.
Join Virtual Sessions Instantly
Attending a session is as easy as entering a conference room at a physical event. Your attendees instantly join a virtual session by pressing a single button.
Control Session Access
Limit the ability to join virtual events only to registered remote attendees. Restrict special events with additional registration fees to only those attendees who had paid.
Support Desktop & Mobile
With 20% of virtual attendees on mobile, you need a solution that works not only on a computer but also on a tablet or a smartphone. EventPilot is designed for all platforms.
"We are trying to go hybrid next year, then we don't need to set up a tripod in the room and save on A/V staff and costly equipment."
Lauren Gates Event Conference Coordinator American Ornithological Society