An Event App that Gives New Insights into Your Attendee Traffic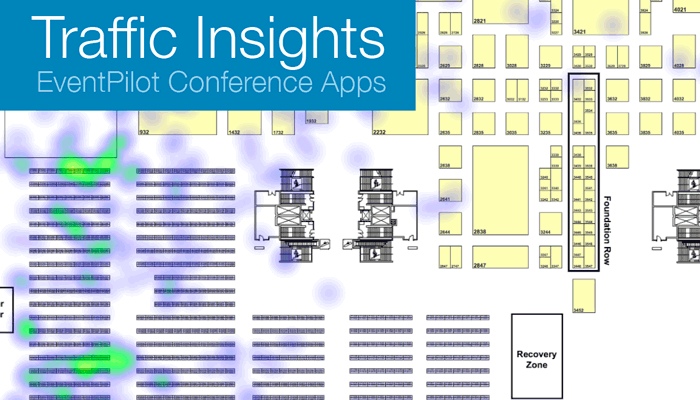 Watch Attendee Traffic Live
With near real-time Heat Maps, detect hot spots and low attendee traffic areas in your expo hall. As a result, you could change attendee behavior and intervene with a strategically placed coffee cart or a gamification activity.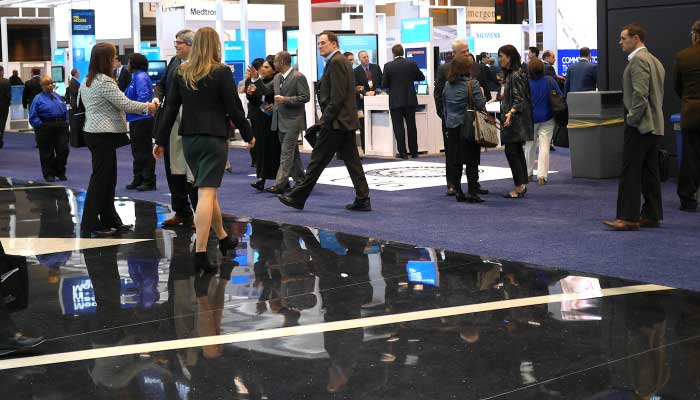 Prepare for Peak Times
Use EventPilot's Traffic Insights to create the best trade show experience. Inform your exhibitors when they should expect peak traffic on the expo floor so that their booths are fully staffed when necessary.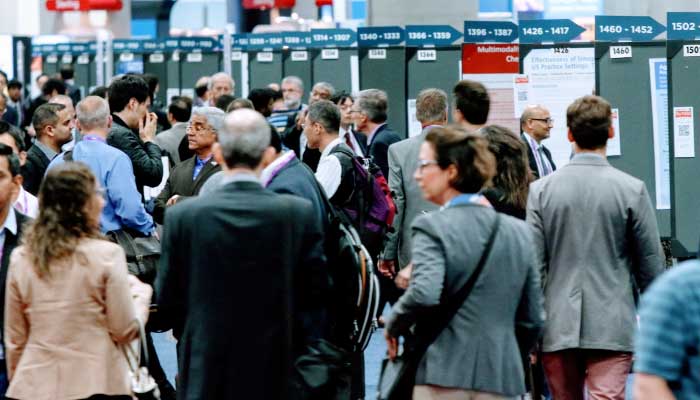 Plan Poster & Expo Hall Layout
Make data-driven decisions with key traffic metrics collected by your event app. Ideal for planning future exhibit hall layout, booth pricing, poster board locations, sponsor opportunities, scientific paper presentation hours, or breaks.
The traffic data is invaluable – especially the peak times.
Diedra Crawford
Industry Sales and Operations Director, Digestive Disease Week
Added Benefit for Attendees: Indoor Navigation and Positioning
With EventPilot conference apps, meeting planners can help their attendees find their way within large exhibitions or vast poster halls. The conference app shows attendees where they are on the trade show floor and even routes event app users to booths or poster boards.
Indoor positioning and navigation with iBeacon technology brings an added benefit: a seamless and affordable solution to analyze attendee traffic. Finally, event professionals can access heat maps that show aggregate analytics over time and make data-driven decisions.
Pinpoints Location on Trade Show Floor
Displays Route to Booths or Posters
Geo-Mapped to Your Expo Floor Plans
Works Offline without Wi-Fi