Establish Top-Notch Interaction
Easily communicate messages to your attendees to keep them informed. Furthermore, allow your participants to offer feedback and engage with each other through multiple network features embedded into the EventPilot® scientific and medical conference technologies.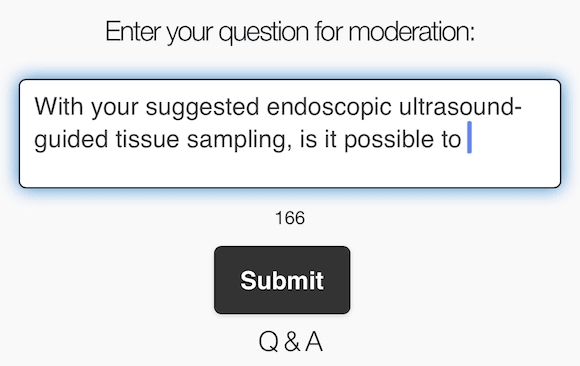 "As a moderator, it's fascinating to see how the ability to submit ?s by the smartphone app has changed the dynamic of discussion."
Andrew Wright Medical Meeting Q&A Moderator SAGES
Offer Hybrid Conference Options
Travel restrictions or weather can sideline the best-laid plans for a conference. When this happens, the EventPilot meeting platform is capable of multiple virtual meeting options, so you don't have to cancel your meeting.
Use EventPilot conference technologies to easily convert some or all of the presentations for your medical or scientific event into virtual meetings.
Introduce Remote Speakers
Speakers can join from anywhere in the world. Project your remote speakers into your onsite session room, and leverage moderated Q&A for a focused discussion.
Gather Participant Feedback
EventPilot scientific conference technologies provides a vast set of reports and feedback tools to analyze the success of your conference whether your attendees access your event through a laptop or mobile app.
Measure Interest
Use your preferred survey service to apply specific surveys to different workshop types or adapt to presentations, including those with more than one speaker.
Adapt to Presenters
Because the session surveys are context-aware, your speaker questions adjust to each presenter for a particular session at your medical meeting.
Tailor to Session Type
Paid workshops require a different questionnaire than a poster presentation. Hence, you choose which survey should be applied to which session type.