Add Excitement, Add Gamification
Add some excitement and fun to your mobile event app. With ScanHunt™ gamification, you can offer expo passport style games or scavenger hunts at your events. Drive desired behavior by rewarding your attendees with points. Increase special session attendance, educate about new initiatives, or drive foot traffic to participating exhibitors.
"The game at the conference is a great idea. I like the instant positive feedback. Thank you for such an easy to use game!"
Kate Van Dellen Game Participant at WE15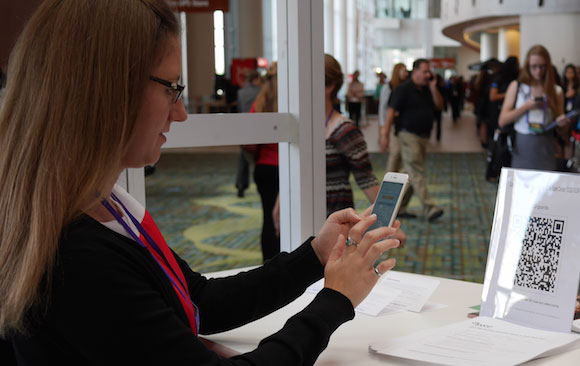 Gamification Benefits in Your Event App
Build Engagement
Add some fun to your event. Take advantage of your attendee's competitive nature to win. Focus activities and challenges around topics that are important to your organization.
Enhance Education
Foster learning. Bring new sessions, tracks or other learning opportunities to the forefront. Encourage attendees to try something new. Increase participation by giving bonus points for thoughtful questions.
Increase Awareness
Assist your marketing team. Offer points for visiting your membership desk, signing up for your newsletter, donating to your cause, or any other initiative you are trying to communicate.
Generate Revenue
Create new and exclusive sponsorship opportunities. Offer a set of activities that requires attendee interaction with the participating sponsors. More face-time + enhanced branding = happy sponsor.
Drive Expo Traffic
Place QR codes strategically in your expo hall to drive traffic in lesser visited areas. Integrate sponsored activities to increase booth visitors and in-app views.
Break the Ice
Use clues as conversation starters. Position them around charging stations, coffee carts, or lunch tables. Get everyone involved and energized during networking events. Surprise players with unexpected prizes.
An Event Scavenger Hunt in 3 Easy Steps
EventPilot makes it easy to incorporate a game like a scavenger hunt into your meeting app in 3 easy steps.
1. Create Activities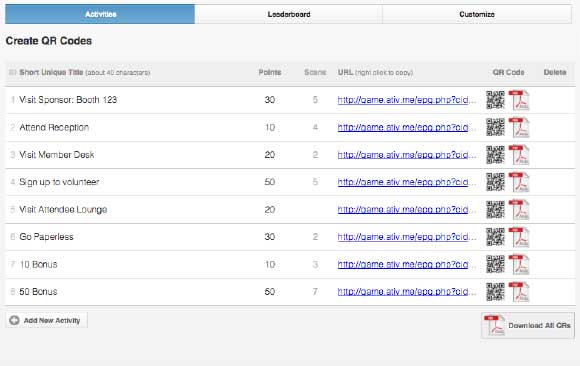 Use the EventPilot CMS to create all the different challenges and assign points.
2. Place QR Codes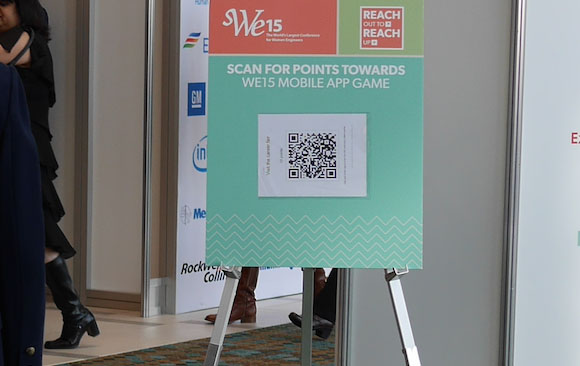 Print and place the QR codes as necessary. Even integrate some in your website.
3. Provide Clues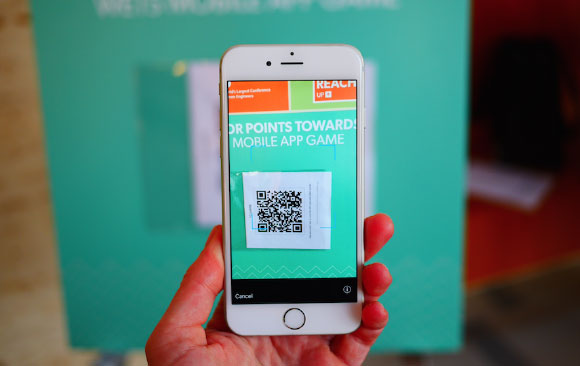 Let attendees know how and where they can scan points. Give extra points for visiting sponsor pages in the app.
"The game was a fun way to get me to explore sessions that I would not have normally attended ...[and] learning something that ended up being very helpful to me with where I am in my career."
Carina Hahn, Game Participant at WE15

---
See a demo of the scavenger hunt game in action
Let us know about your upcoming event and we'll get in touch to schedule a call. Until then, you may enjoy our articles on Gamification at Events where you can try out a game yourself.