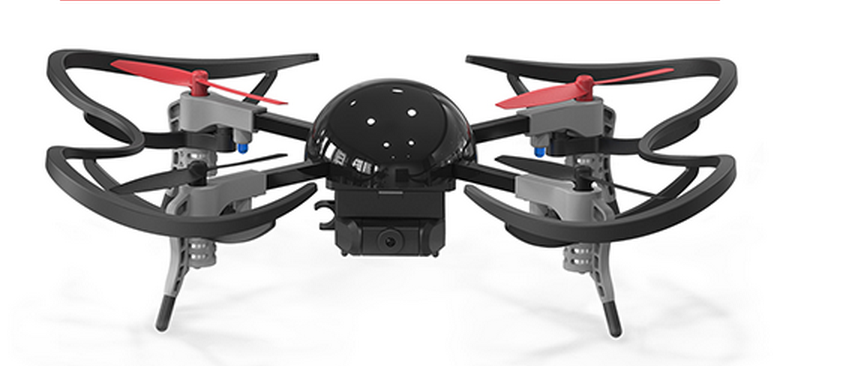 Areal footage of your event does not require large budgets or expensive professional services. Micro Drone 3.0 has just been launched on IndieGoGo and is planning to ship the first drones as early as November. This new Micro Drone looks ideal to capture amazing aerial video footage of your conference or meeting. At only $125 early bird pricing, the little drone is very cost effective for any meeting planner. It looks pretty easy to use since it's controlled simply via your smart phone. You can watch the live feed on your phone while you are flying it. Now here comes the fun part: put your phone into the free Google Cardboard Virtual Reality headset and you experience your little drone video as if you are flying it yourself.
Reasons why this drone seems like a good fit for conferences or meetings:
Loads of sensors make it easy to fly and keep the video stable – you don't need to hire a professional to get your footage
Modular design – if something breaks, easily replace just that part
Quick-release for the batteries – Get some backup batteries and easily swap them out to capture more video
It can fly in high winds and has a 300 feet range – sounds perfect for videos outside the conference center
Bumpers – keep your attendees and the A/V equipment safe
3D printed frame – give the drone a fully customized look for your organization
We hope there will be a video link available so you can stream the footage directly to your event app.

If you have not seen the Google Cardboard Virtual Reality headset, check it out at https://www.google.com/get/cardboard/
We live in such an exciting time with rapid innovation in #EventTech! What's coming next?