FOR IMMEDIATE RELEASE
SIU takes the 2011 World Meeting to new heights in innovation with the EventPilot conference app
Société Internationale d'Urologie (SIU) World Meeting participants are setting aside paper guides and picking up their smartphones to navigate and engage with the dynamic EventPilot medical mobile app.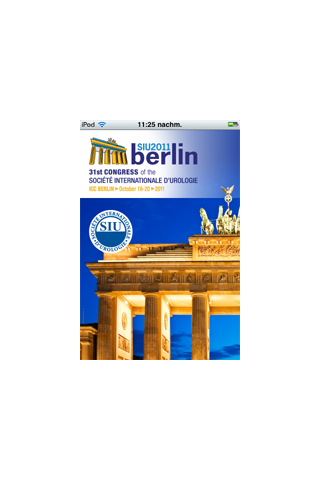 Santa Rosa, Calif. – October 6, 2011 ATIV Software has released the SIU Congress 2011 mobile conference app, built on the sophisticated EventPilot platform, for the many medical professionals and urology specialists attending the SIU World Congress. The SIU World Congress, focuses on the most current research and innovations in the industry, and now provides conference participants with the latest mobile technology to engage and navigate the 2011 World Meeting.Learn more at
http://ativsoftware.com
.
"We are excited to innovate our medical Congress this year by providing the EventPilot conference app" said Martine Coutu, executive director for Société Internationale d'Urologie. "With this app, our attendees can simply pull out their phone and access the most up to date information, and specifically, the exact information they are looking for, with the touch of a few buttons."
The leading edge EventPilot meeting apps streamline the event going experience for organizers and attendees alike. Event planners need no longer worry about how to communicate last minute updates to the programs, since EventPilot allows them to update the app easily and quickly. Attendees avoid carrying and sorting through bulky printed guides as they can instantly access the full guide and compile notes and contact lists directly within the app.
Availability
The free iPhone and iPad conference app is available now in the App Store. The free Android event app is available in the Android market. A web version for BlackBerry and other web- enabled devices is available at http://ativ.me/2011.
About Société Internationale d'Urologie
The SIU is dedicated to promoting international cooperation in education and research toward the end of enabling for urological professionals and specialists to provide the best possible urological care to patients. To learn more, visit http://www.siu-urology.org/.
About ATIV Software
ATIV Software offers EventPilot, the customizable mobile conference app for event and meeting planners. EventPilot is available as a native app for the iPhone, iPod Touch, iPad, and Android as well as a mobile web version for all other web-enabled devices including BlackBerry. For more information, visit http://www.ativsoftware.com.