New Website Launched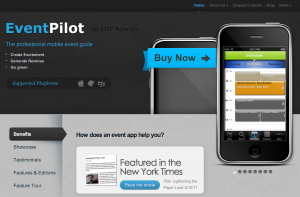 We are excited to release a new website with a brand new look and an easier way to navigate through the content about EventPilot. Please contact us if you'd like to include your quote or a case study about your EventPilot implementation.
We are also offering a new backend so clients can easily update their updates in real-time and receive download statistics of their apps.
We'd love to hear your feedback and suggestions.