FOR IMMEDIATE RELEASE
Eric Converse from ATIV Software announced as a Finalist for the 2011 Event Solutions Spotlight Awards
The developer of EventPilot, the successful mobile conference guide released this year, is a Finalist in the category of Rising Star Male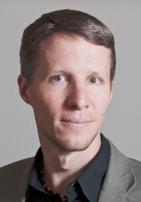 SANTA ROSA, Calif. – November 23, 2010 – The founder of ATIV Software, Eric Converse, who rapidly developed the advanced mobile conference planner EventPilot for iPhone and Android in 2010, has been announced as a Finalist of the 2011 Event Solutions Spotlight Awards in the category of Rising Star Male. The Rising Star award category honors individuals who have been in the industry less than five years and show promise of becoming an industry leader or major player in the years to come.
"I enjoy pushing the limits of iPhone and Android development and setting new bars for mobile interactive event programs. EventPilot 3.0, our latest version, is the future for events and it's a great honor to be chosen as a finalist in this exciting field," said Eric Converse, Founder of ATIV Software.

Eric's exceptional engineering skills combined with creative ideas and an understanding of the needs of event planners and conference attendees alike is changing events with already more than a dozen implementations of EventPilot. EventPilot is not only a very affordable and customizable communication tool for conference organizers, but also a very valuable personlized event assistant and reference guide for attendees.
To learn more about the out-of-the-box solution EventPilot, visit http://www.ativsoftware.com.
Features of the EventPilot platform include:
Native Android and iPhone app (ensures program and schedule access without wifi)
Feature rich experience with media and scientific paper integration
Dynamic "Now" view with organizer messages, upcoming events, schedule alerts, and Twitter feed
Complete interactive conference program and animated floor plan maps
PowerPoint presentation slides integration with innovative slide tweeting
Note taking, speaker and session rating, and note sharing
Speaker detail information with photo
Exhibitor details with weblinks and animated expo hall location
Voting will begin December 1st on http://www.event-solutions.com.
About ATIV Software
ATIV Software provides cross-platform custom mobile app development and offers EventPilot, the customizable mobile conference guide for event and meeting planners. EventPilot is available for the iPhone, iPod Touch, iPad, Android, BlackBerry, and web-enabled mobile devices.
For more information, visit www.ativsoftware.com
###